R0055213,R0057216,R0057220,R0028431,R0029872,R0032983,R0027283,R0027991,R0030664,R0031325,R0059199,R0059200,R0059688,R0059689,R0059690,R0059692,R0059695,R0059696,R0059697,R0059699,R0059924,R0060057,R0060058,R0060062,R0060059,R0060064,R0060065,R0060067,R0060069,R0060070,R0060447,R0061448,R0061501,R0061502,R0061503,R0061504,R0061505,R0061506,R0061507,R0061508,R0061509,R0061547
Make your burgers famous with national media recognition, eye-catching merchandise, social media support and recipe inspiration from the burger-lovers at Hellmann's® and Best Foods®. DSRs, learn more here.

Sign up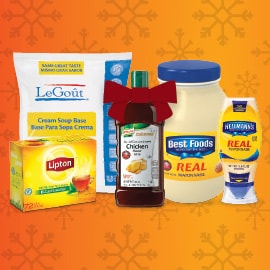 When you buy two cases of the same product now until December 31, 2016, you'll get the third case free! Download the offer or redeem online now!
Download Offer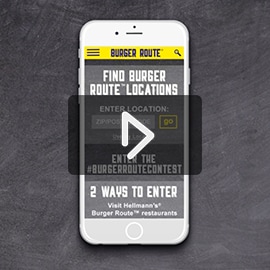 Learn More about Burger Route™
Get a sneak peek at the Hellmann's®/Best Foods® Burger Route™ materials and support to see exactly how we can help make your burgers famous.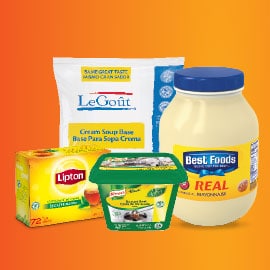 For a limited time, we're giving away up to $1 million of the hardest working products in your pantry. Download a coupon and start saving now.
Get Coupon
Now is the time to start hiring for the upcoming holiday rush. Gear up on your holiday prep with these tips to attract the best applicants.
Get the Tips
Don't miss out on opportunities to drive traffic into your restaurant this fall with these guest-pleasing LTO ideas.
See Ideas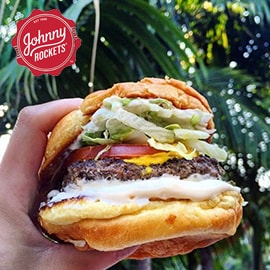 Hellmann's Burger Route™ Helps Generate Success for Johnny Rockets
Johnny Rockets chief marketing officer shares how joining Burger Route™ has impacted their business and see how a single social media post garnered them thousands of likes.
Hellmann's® Burger Route™ celebrates amazing burgers across the country. Burger fans have answered the call to share their favorites, showcasing the emerging trends burger lovers are most excited about.

Explore the Trends
Draw in guests with these 5 traffic-driving burger promotional ideas.
Explore Tips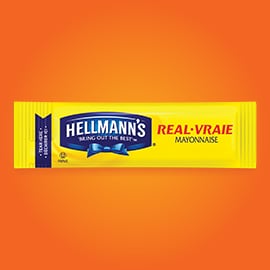 Hellmann's® Mayonnaise Stick Packs Now Available from Amazon
The user-friendly mayo stick packs that give your guests more control with less waste are now even easier to order.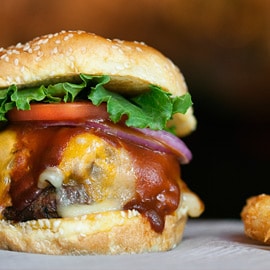 Famous for Great Burgers: Vortex Bar & Grill
See how Hellmann's® Squeeze helped one of Atlanta's hottest burger joints keep customers satisfied during the Burger Route™ promotion last summer.
The Vortex Bar & Grill in Atlanta already used Hellmann's® Stick Packs, but they decided to give Hellmann's® Squeeze a try during the promotion, to help drive traffic to their business.

Switching to Hellmann's® Squeeze Mayonnaise front-of-house helped their servers and operation during a busy season.

"We were busier than ever. Having Hellmann's® on the table made it less stressful on my staff. And the customers, new and old, stayed satisfied."
- Rebecca Taub
General Manager
The Vortex Bar & Grill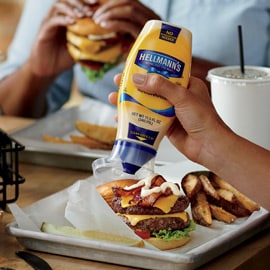 Hellmann's® & Best Foods® Squeeze Mayonnaise
See how one chef gives her guests the best burger experience with NEW Squeeze Mayonnaise within reach. And learn about our new packaging with no refrigeration needed, less mess and less waste.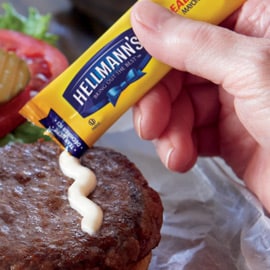 Hellmann's® & Best Foods® Stick Pack Mayonnaise
Our easy-to-open Stick Pack allows more control and easier application. See why it's the mayo guests want within reach in your condiment station and to-go orders.
* Hellmann's Brand Study, IPSOS; 2014