Spring Chow Chow Burger
A classic beef patty topped with Hellmann's® mayonnaise, house-made pickled slaw and melted provolone cheese wrapped in crisp lettuce.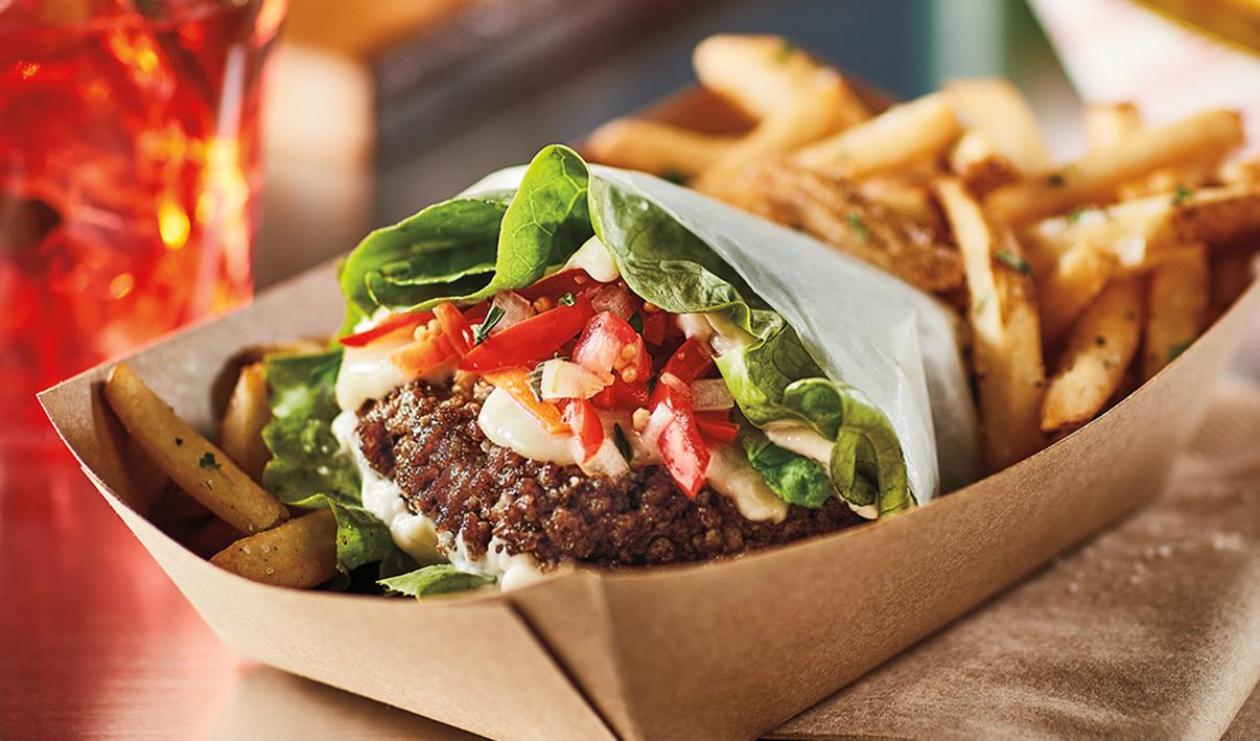 Ingredients
Prepare the Chow Chow
Peppercorn, crushed

1 tsp

Thyme, fresh, minced

1 Tbsp

Garlic, clove, smashed

3 each

Carrots, julienned

0.5 cup

Red pepper, julienned

0.5 cup
Prepare the Burger
Ground beef patties

10 each

Provolone Cheese

10 slices

Green Leaf Lettuce

10 leaves

Chow Chow, prepared

3 cups
Preparation
Prepare the Chow Chow

Combine first eight ingredients, and bring to a boil. Remove from heat and add carrot, onion, and red pepper.
Once cooled, add tomato and refrigerate overnight or longer, if desired.

Prepare the Burger

Cook burger to desired doneness and melt cheese on top.
Spread Hellmann's® Real Mayonnaise on lettuce leaves.
Build burger inside lettuce leaves to create a wrap. Topwith prepared Chow Chow.