BBQ Patty Melt
A burger with BBQ sauce and onions served with Hellmann's® Real Mayonnaise that just melts in your mouth.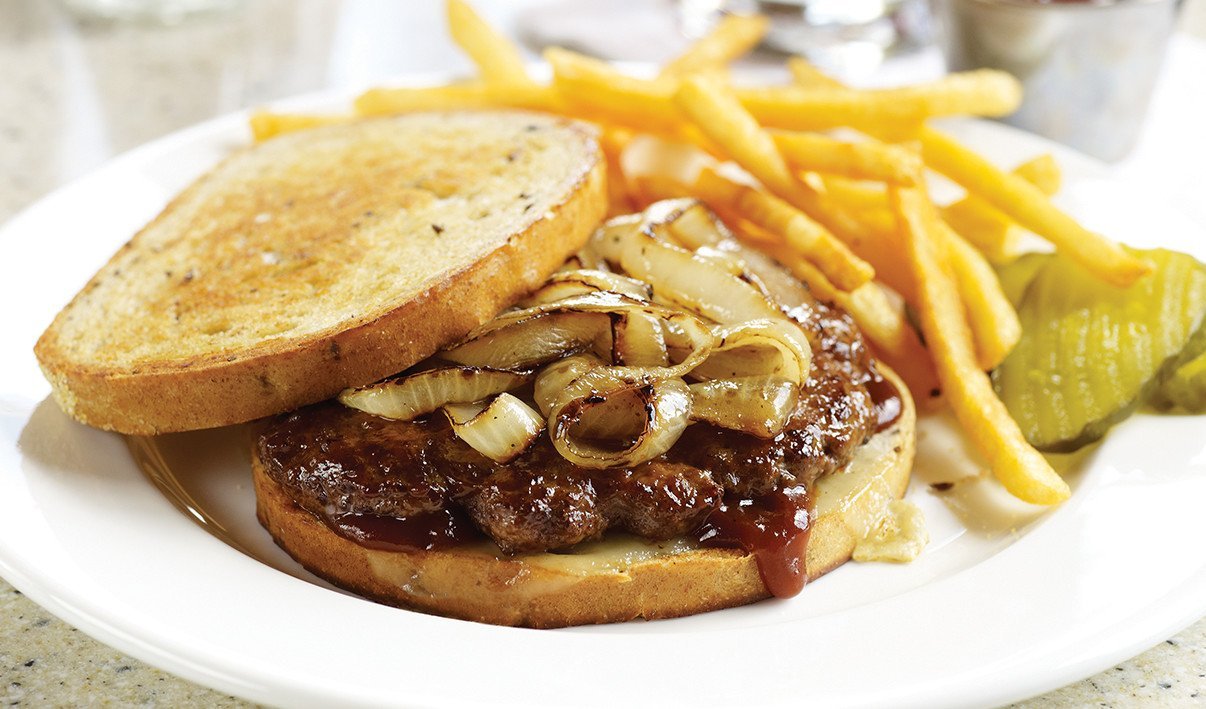 Ingredients per serving
Prepare the Burger
Ground beef patties

10.0 each

BBQ sauce, of your choice

1.5 cups

Onions, sliced 1/2", sautéed

2.5 cups
Preparation
Prepare the Burger

Grill or broil beef patties to desired doneness.
Spread bread evenly with BBQ sauce.
Top one slice of bread with cheese, beef patty and onions.
Top with remaining slice of bread.
Spread outside of sandwich evenly with Helllmann's® Real Mayonnaise.
Griddle over medium heat, turning once, until cheese melts. Serve immediately.