Black Tie Burger
A sophisticated burger with shallot marmalade and black pepper mayo.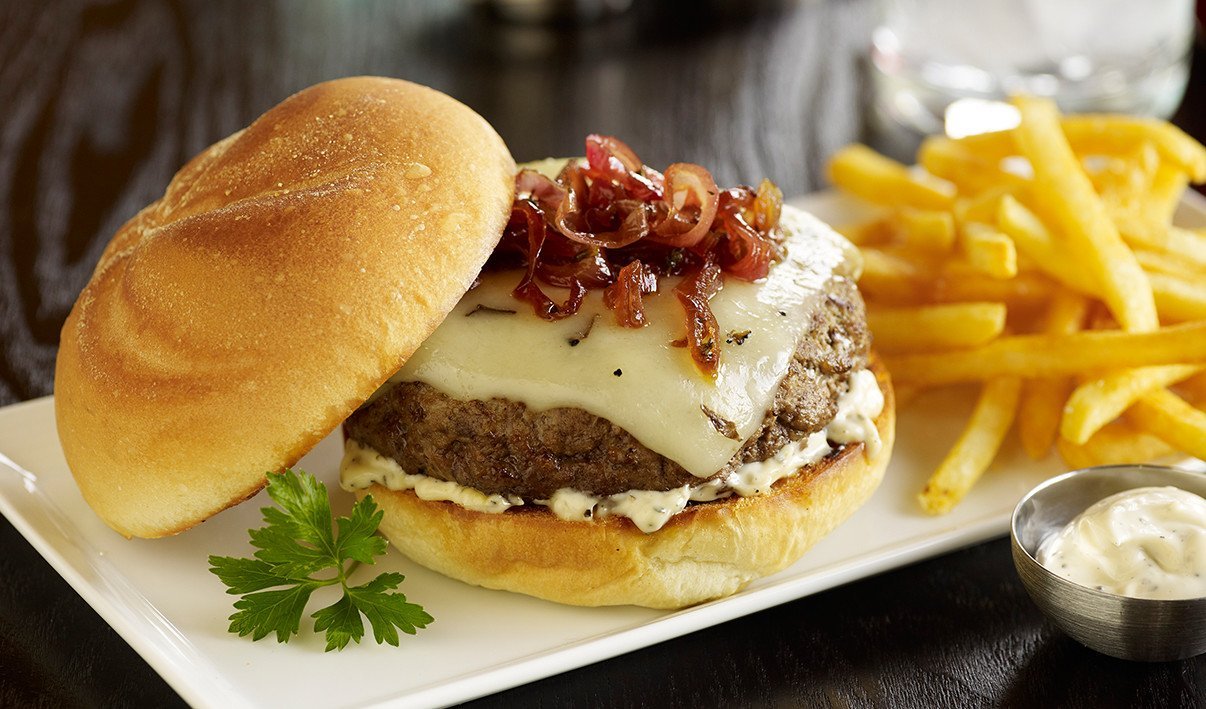 Ingredients
Grill the Beef Patties
Cheese, black truffle

10 oz

Beef patties, cooked to desired doneness

10 ea

Shallot Marmalade, prepared

1.5 cup

Black Pepper Mayonnaise, prepared

1.5 cup
Prepare the Shallot Marmalade
Shallots, thinly sliced

3 lbs.

Light Brown Sugar

0.5 cup

Vinegar, white, or white balsamic

0.5 cup
Prepare the Black Pepper Mayonnaise
Black pepper, ground

1 t.
Serving Suggestion
Preparation
Grill the Beef Patties

Grill burgers until desired temperature is reached.
When burgers have nearly finished cooking, top with 1 slice cheese.
Cover and continue cooking until cheese melts.
Spread bun evenly with Hellmann's®/Best Foods® Mayonnaise; griddle until lightly browned.
Spread with Black Pepper Mayonnaise (sub recipe below) and top the burger with Shallot Marmalade (sub recipe below).

Prepare the Shallot Marmalade

Cook shallots in oil until softened.
Add brown sugar, vinegar and thyme; cook, uncovered until mixture is thickened. Cool.

Prepare the Black Pepper Mayonnaise

Combine, adding fresh ground black pepper to taste, and reserve.

Serving Suggestion

Try serving the burgers with Hellmann's® or Best Foods® Real Mayonnaise Squeeze Bottles or Stick Packs