Fresh Pesto Burger
A ground sirloin patty topped with fresh pea pesto, crispy bacon, red onion, sliced tomato and green leaf lettuce on a classic bun.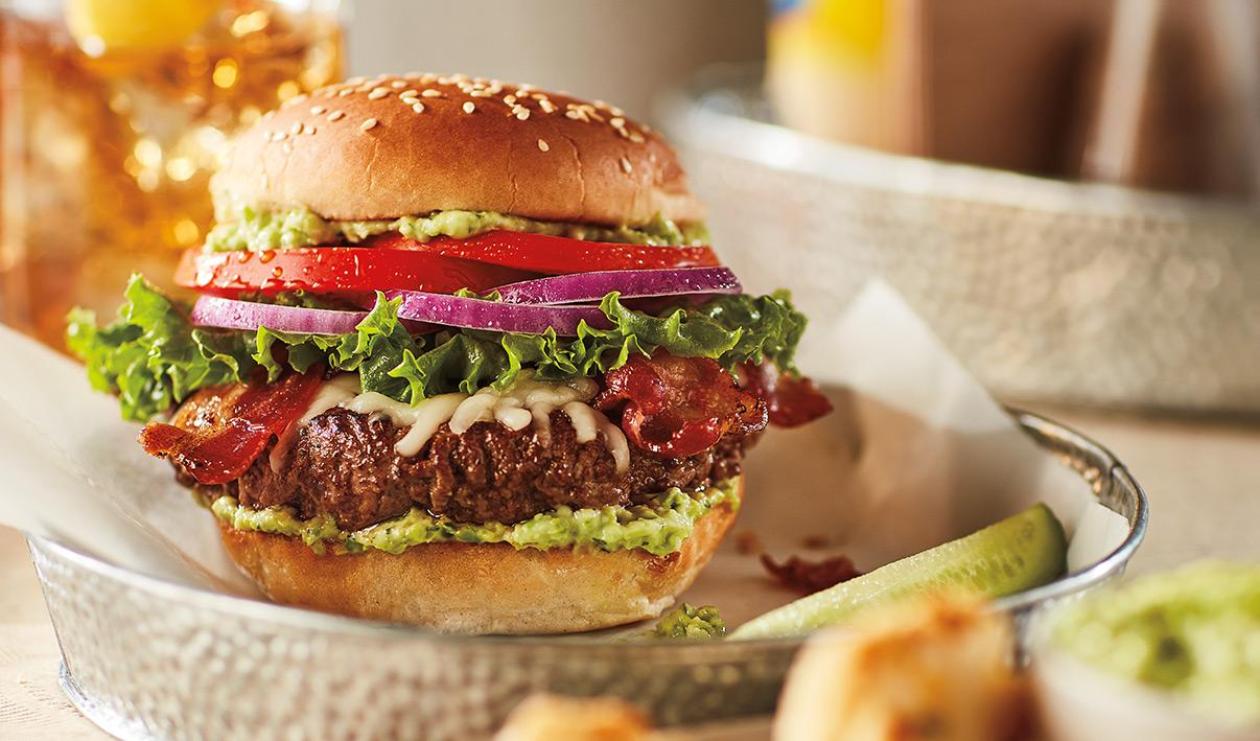 Ingredients
Prepare the Pea Pesto Mayonnaise
Hellmann's® Real Mayonnaise 4 x 1 gal

1 cup, prepared

Lemon juice, fresh

3 Tbsp
Prepare the Burger
Pea Pesto Mayonnaise, prepared

20 oz

Hamburger buns, toasted

10 each

Red onion, sliced

0.5 cup

Green Leaf Lettuce

20 leaves

Mozzarella Cheese

10 slices
Preparation
Prepare the Pea Pesto Mayonnaise

Combine all ingredients in food processor and puree until smooth. Season to taste. Chill until use.

Prepare the Burger

Cook patty to desired doneness and melt cheese on top.
Spread Pea Pesto Mayonnaise on buns.
Top the Burger with Bacon, Lettuce, Onion and Tomato.