Cheeseburger with Grilled Artichokes
A classic beef patty topped with grilled artichokes and green onions, Dijon mayonnaise, Pecorino cheese and baby spinach on a Kaiser roll.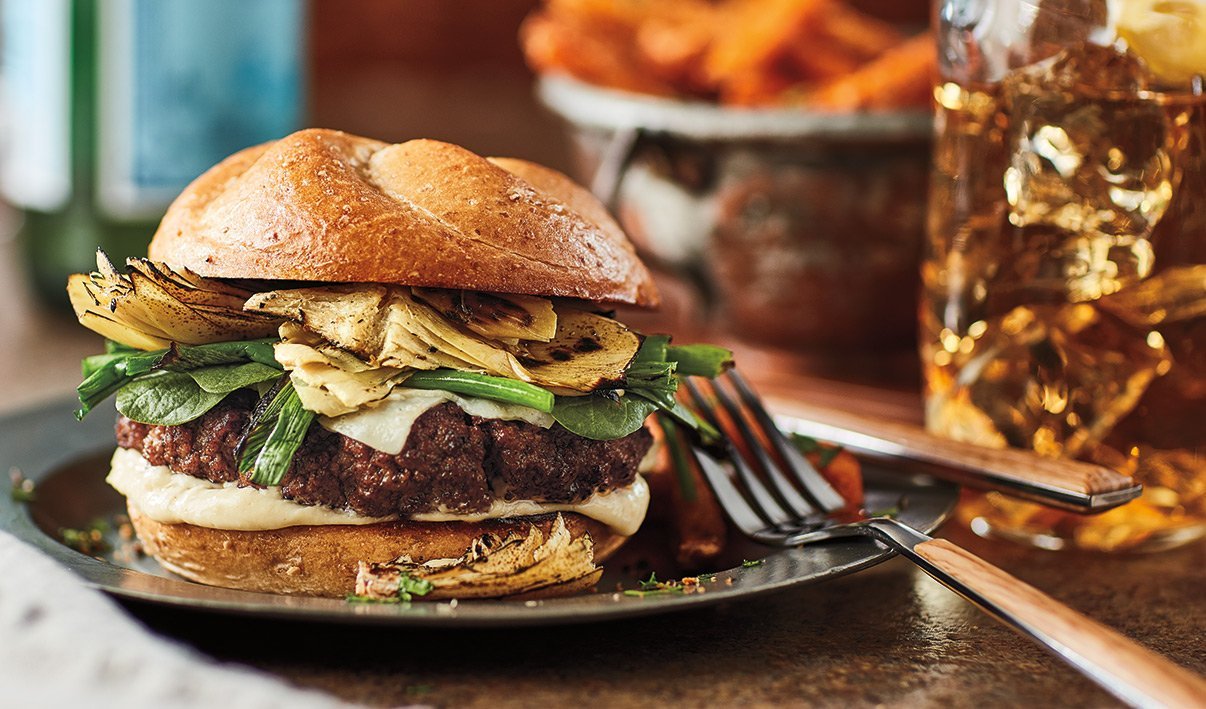 Ingredients per serving
Dijon Mayonnaise
Prepare the Burger
Ground beef patties

10.0 each

Pecorino Cheese

2.75 cups

Dijon Mayonnaise, prepared

1.25 cups

Baby spinach, roughly chopped

4.75 cups

Green onions, grilled

1.5 cups

Artichoke hearts, grilled

1.75 cups
Preparation
Dijon Mayonnaise

Combine ingredients. Reserve.

Prepare the Burger

Cook patty to desired doneness and melt cheese on top.
Spread Dijon Mayonnaise on roll.
Add the patty with melted cheese.
Add the baby spinach, green onions and artichoke hearts.