Potato Latkes
This recipe is for a simple, classic potato pancake.  Try sprucing it up with herbs or other ingredients for a satisfying appetizer.
Gluten-free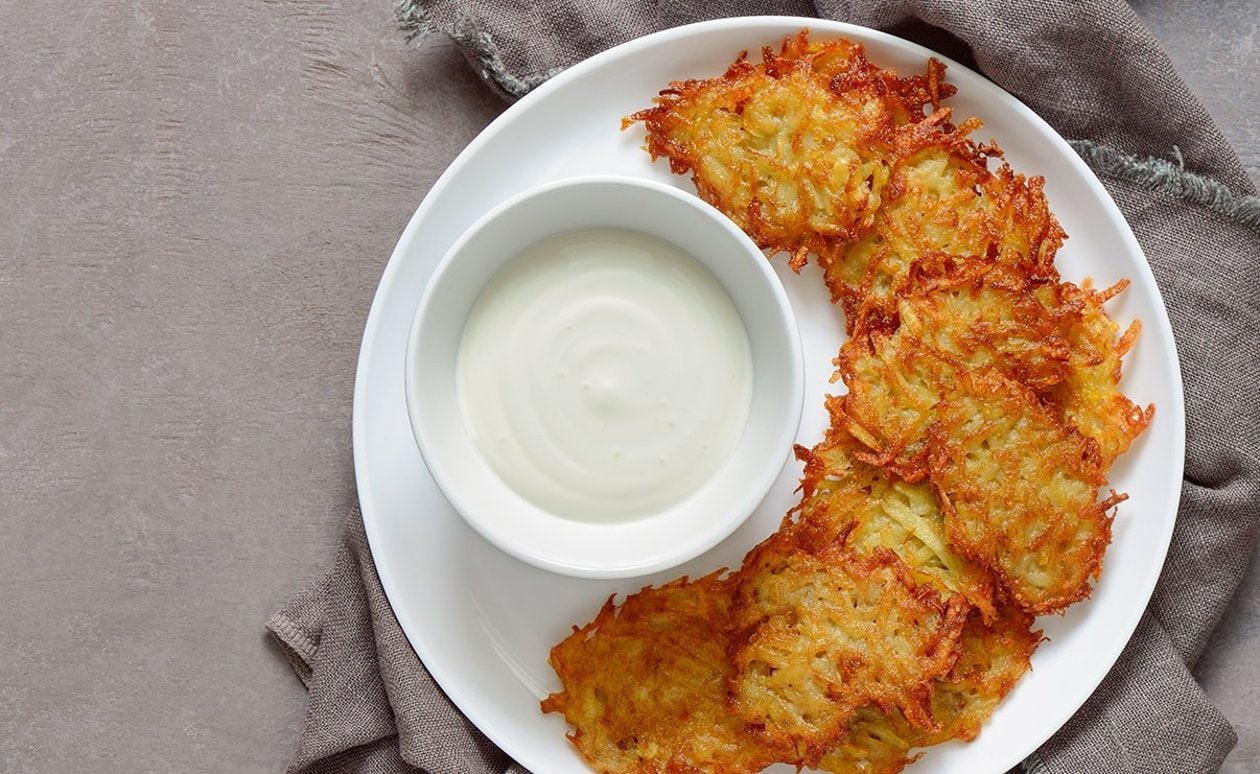 Ingredients per serving
Prepare the Potatoes
Idaho potatoes, medium, peeled

5.0 each
Prepare the Potato Latkes
Canola Oil For Pan Frying, As Needed
Preparation
Prepare the Potatoes

Grate potatoes on a box grater (large holes), squeeze out extra water.
Season eggs with salt and mix with potatoes.

Prepare the Potato Latkes

Heat 1 inch of oil in a large nonstick pan to 375F.
Spoon the potatoes into the oil and flatten lightly – make sure latkes are in one layer. Fry on one side until golden brown and flip. Fry on the other side and remove onto a sheet pan lined with paper towels.
Serve with sour cream and/or apple sauce.