Steakhouse Portabella and Onion Fries
This hearty appetizer or side dish is the ultimate indulgent comfort food.
Appetizer/Shareable
Vegan
Main Course
Gluten-free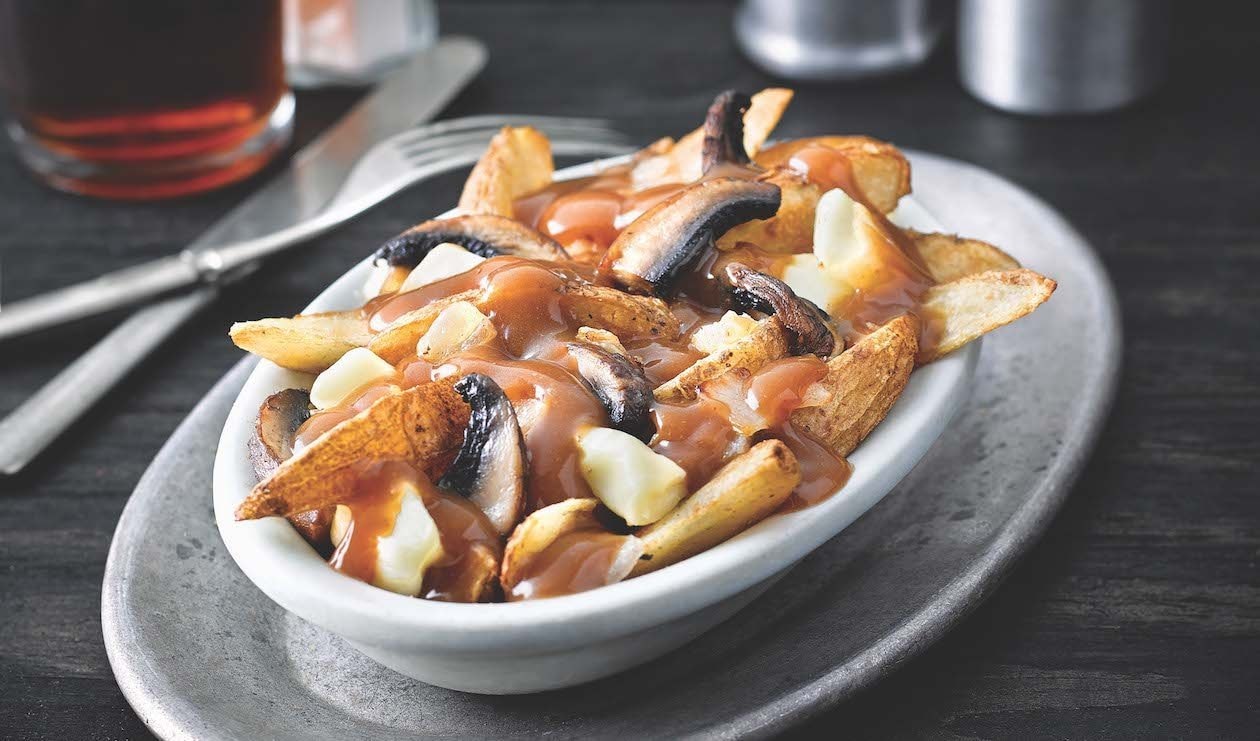 Ingredients per serving
Saute the Mushrooms and Onions
Portabella mushrooms, sliced

3.0 lbs
Prepare the Dish
Steakhouse fries, fried

4.0 lbs

Mushrooms And Onions, Prepared

Cheese curds, white, fresh

1.5 lbs
Preparation
Saute the Mushrooms and Onions

Sauté the mushrooms and onions in olive oil until beginning to turn golden.

Prepare the Dish

Place a portion of fries on a serving plate. Top with mushrooms, onions and cheese curds. Ladle the hot preparedKnorr® Brown Gravy Mix over the top.