Steakhouse Portabella and Onion Fries
A perfect sauce made from Knorr® Classic Poutine Gravy to refine your fries.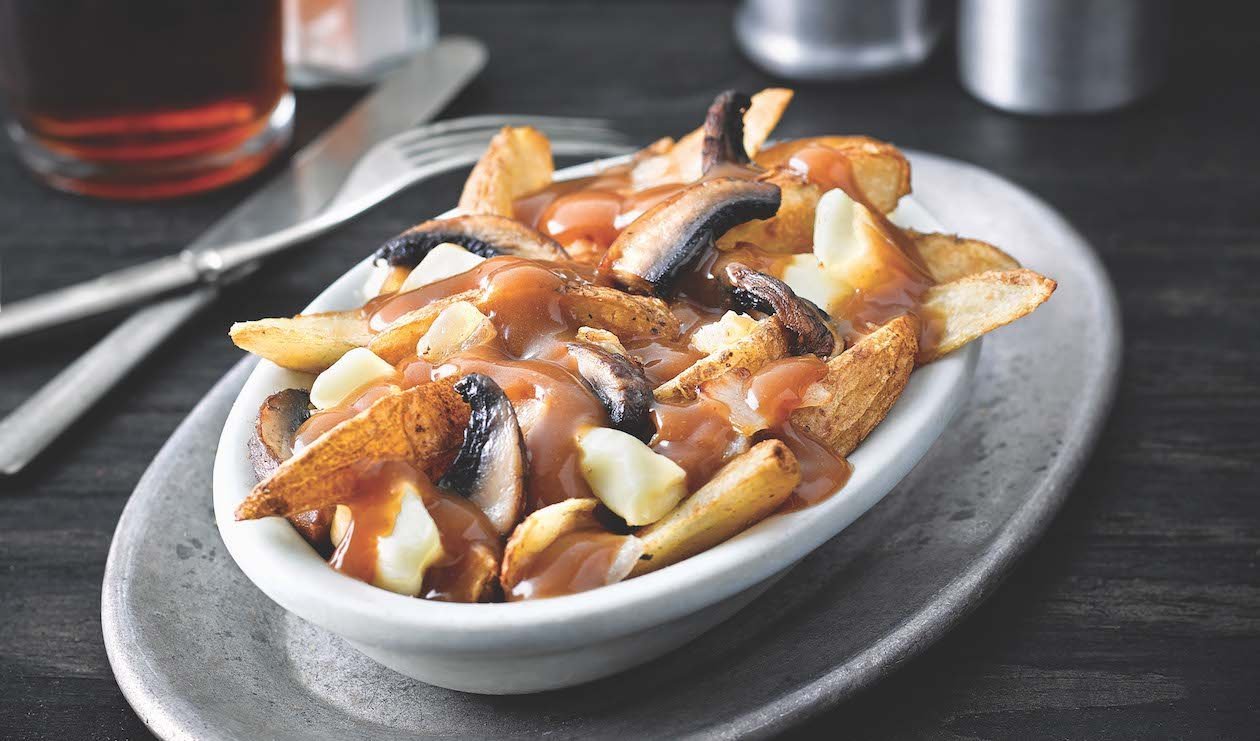 Ingredients
To Prepare
French fries, frozen

13 oz

Mushrooms, portabella, sliced 1/2 inch, sauteed

1.5 oz

Onions, sliced, sauteed

1.5 oz

Cheese Curds, white, fresh

2 oz
Preparation
To Prepare

Place your choice of fries onto a plate and top with mushrooms, onions, cheese curds and prepared poutine gravy. Serve immediately.

Recipe Variations:
For an add-on, offer grilled chicken or sliced grilled steak for an additional charge. Add 2.5 oz. protein.