Korean Braised Short Ribs
Perfect as an appetizer, shareable or entrée, guests will  love these ribs. Knorr Demi-Glace makes for quick back-of-house preparation while soy sauce, grated ginger, sesame oil and Asian pear juice deliver authentic flavors.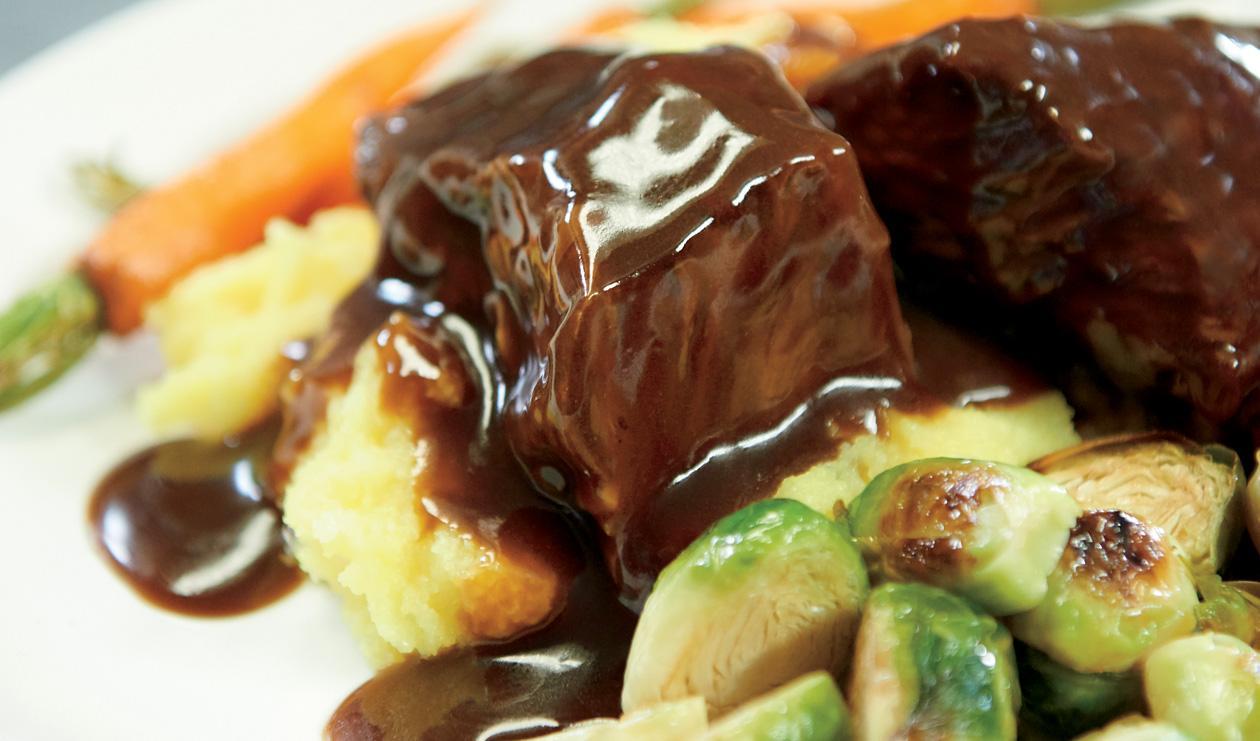 Ingredients
To Prepare
Beef short ribs, boneless

3 lb

Salt and Pepper, to taste

Chopped Green Onions

2 tbsp

Toasted sesame seed

1 tbsp

Toasted Sesame seeds crushed

1 tbsp

Green Onion and Mushroom Pancakes
Preparation
To Prepare

Season short ribs with salt and pepper. Drown on hot oven about 400 degrees.
Transfer to pot, add liquids and other ingredients, cover. Braise in oven about 2 hours until meat is tender. Let cool in sauce.
Shred meat. Place back in some sauce.
Shred Napa cabbage, bok choy and sliced scallions. In a bowl, mix chili paste, fish sauce and sugar. Let cabbage and scallions marinate in the chili paste mixture and chill for a few hours.
Place about a teaspoon of the braised ribs on top of pancake and top with kimchi and aioli.