Smoky Loaded Chicken Potato Chips
Crispy kettle chips loaded with diced, smoked chicken and shredded smoked Gouda. Served with a drizzle of smoky gravy and a sprinkle of fresh-cut chives.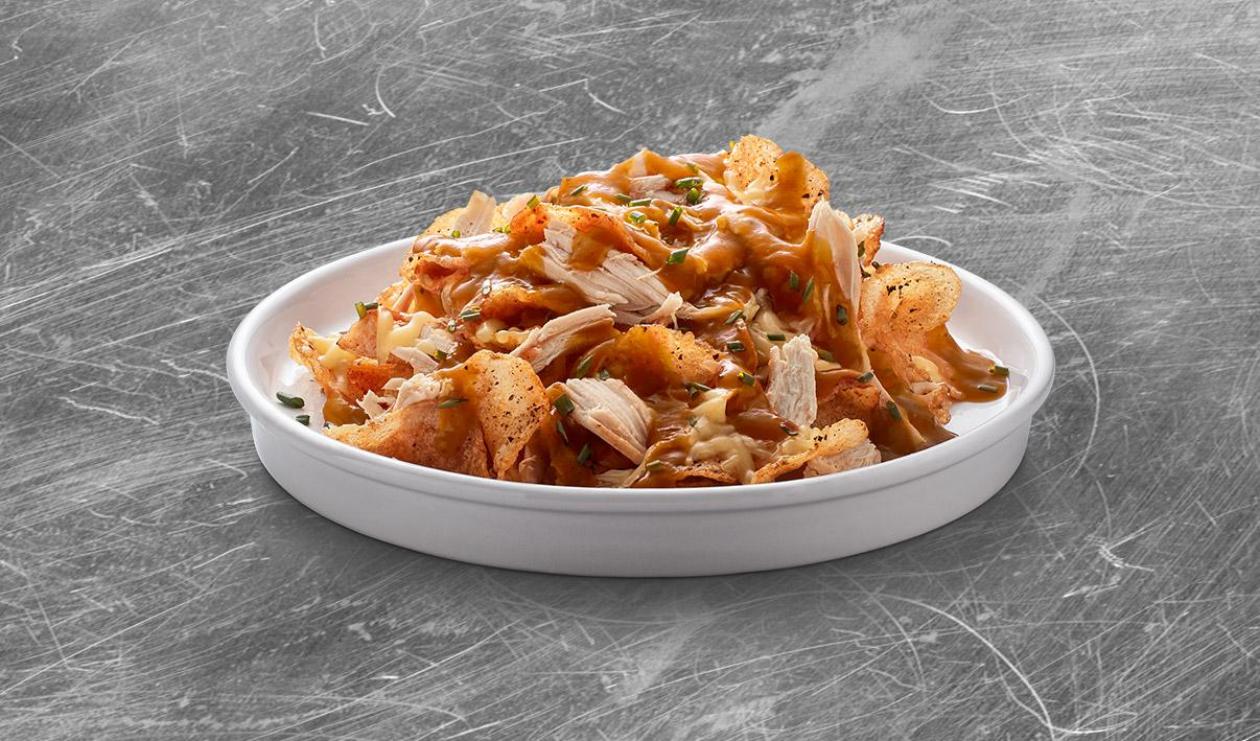 Ingredients
Prepare the Smoky Gravy
Paprika, smoked, to taste

Knorr® Professional Brown Gravy 6 x 6.83 oz

1 quart, prepared
Prepare the Chicken Potato Chips
Gouda cheese, smoked, shredded

0.75 lb

Smoky gravy, prepared

1 qt

Chives, chopped, to taste

Potato chips, kettle-style, prepared

2 lbs

Chicken, smoked, sliced or shredded

1.5 lbs
Preparation
Prepare the Smoky Gravy

Season the prepared Knorr Brown Gravy to taste with salt,black pepper and paprika; reserve warm.

Prepare the Chicken Potato Chips

Top (3 oz.) chips with (1 oz.) cheese and place under salamander or in hot oven until melted.
Add (2.5 oz.) warm chicken and (3 oz. ladle) smoky gravy.
Garnish with chives and serve immediately.