Apple Chai Toddy
It's a hot toddy packed with even more fall flavors.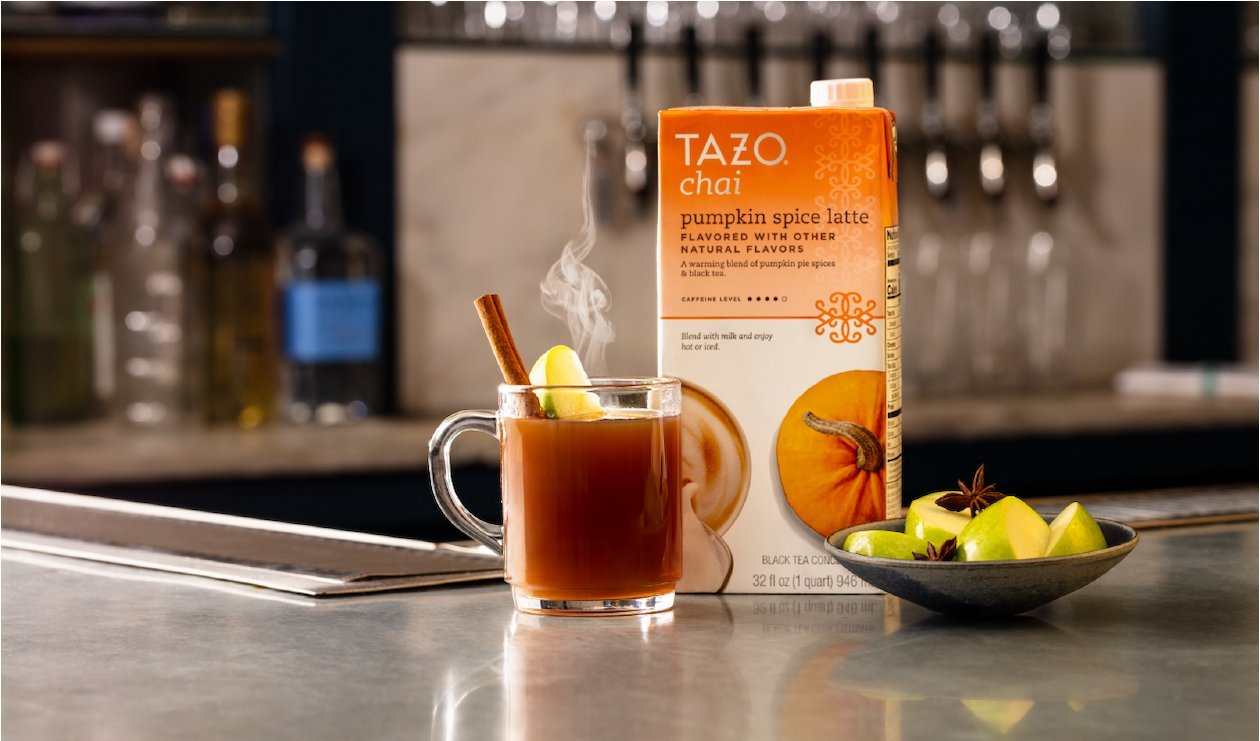 Ingredients
Prepare the Toddy
TAZO® Chai Pumpkin Spice Latte Concentrate

2 oz
Preparation
Prepare the Toddy

Combine cider, lemon and Tazo® and keep warm. Stir calvados and manzanilla in a warm mug. Pour over Tazo® mixture.
Garnish with apple slices, star anise and cinnamon.