Turkey Burger Sliders with Gouda and Sautéed Onions
Juicy turkey burger sliders have a deep, meaty flavor from the Knorr Intense Flavors Wild Mushroom Earth, and are topped with sweet sautéed onions.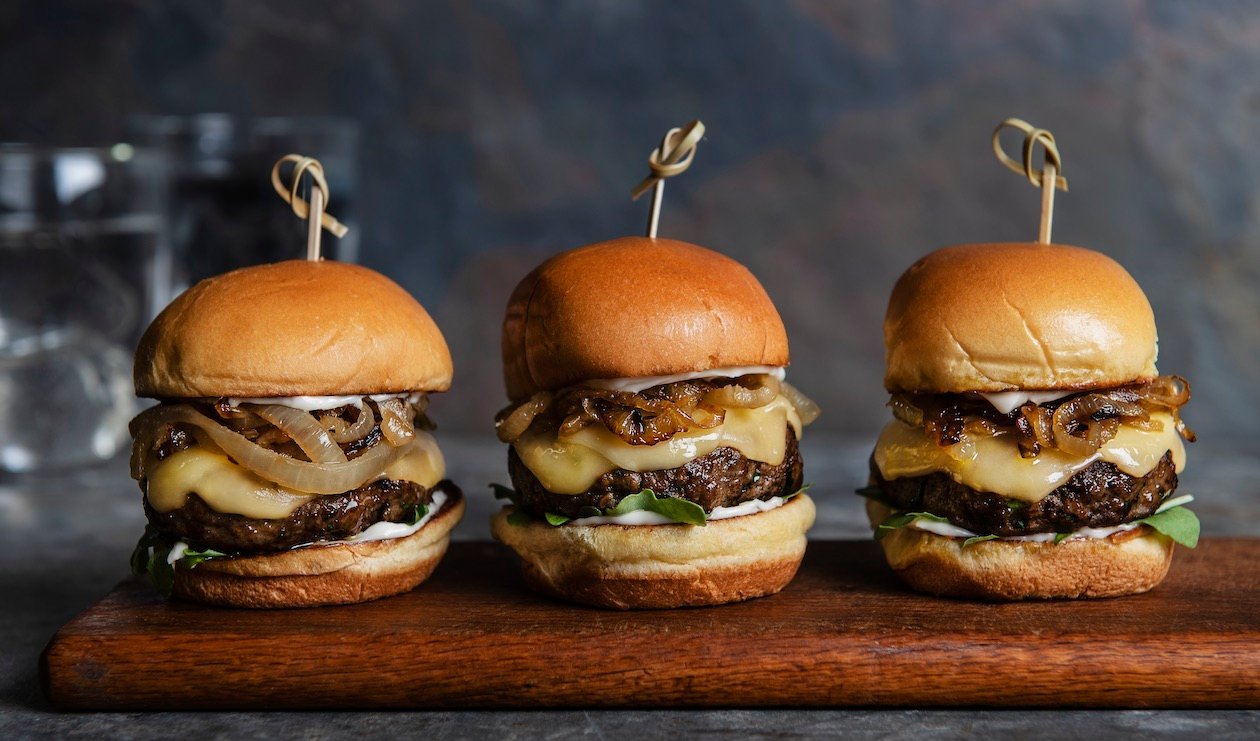 Ingredients
Prepare the Turkey Sliders
Salt and Pepper, to taste
Prepare the Sautéed Onions
Spanish onions, thinly sliced

4 each
Build the Sliders
Preparation
Prepare the Turkey Sliders

Combine the ground turkey, Knorr® Ultimate Intense Flavors Wild Mushroom, parsley, cumin, paprika, garlic and egg yolks in a large bowl. Sprinkle with salt and pepper and mix. Divide the turkey mixture into 24 equal portions and, using your hands, shape into 24 small burgers about 3 ½ inches wide.
Griddle or grill the burgers until cooked through, about 3 minutes per side. Melt Gouda on each patty.

Prepare the Sautéed Onions

Heat olive oil in a sauté pan. Cook the onions until soft and beginning to brown, about 15 minutes. Reserve.

Build the Sliders

To build the burgers, spreadHellmann's® Mayonnaiseon the top and bottom of each bun. Add a burger patty and top with onions and baby arugula. Serve 3 sliders per portion.