Golden Beet Quinoa Bowl with Mint
Quinoa, raw golden beets and chopped mint are topped with refreshing pickled cucumber for a burst of refreshing flavor.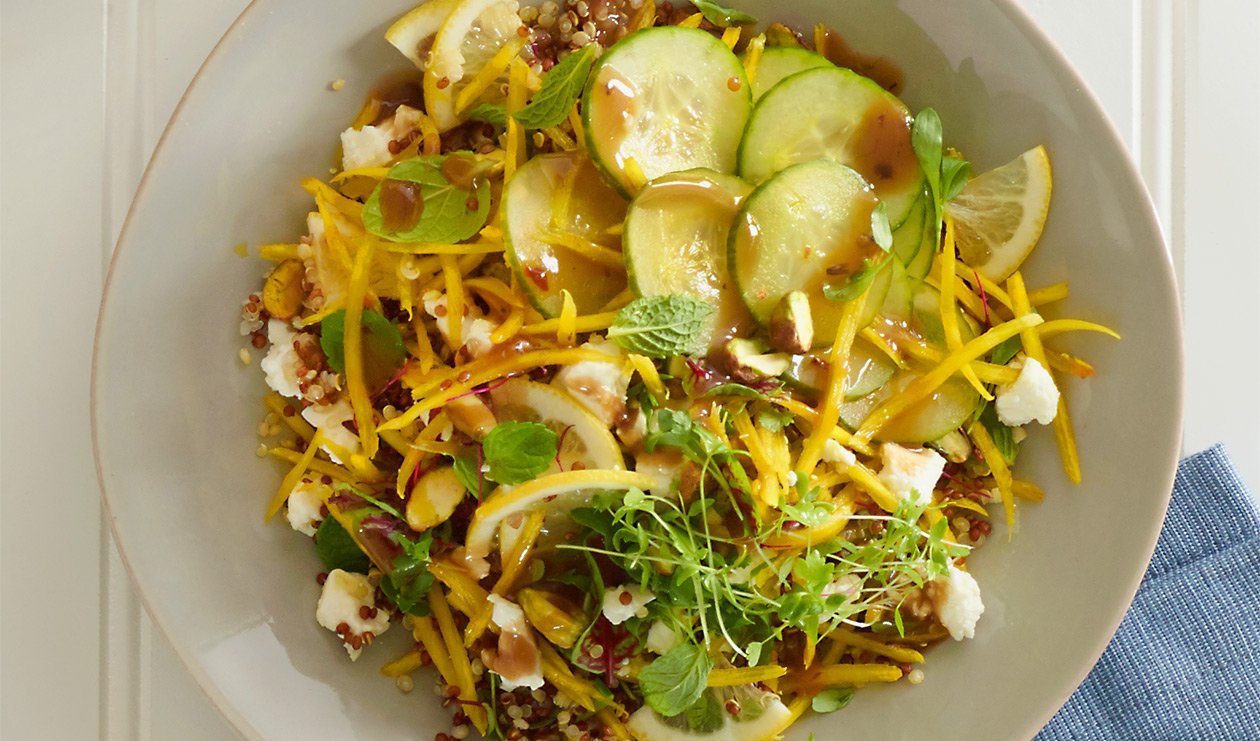 Ingredients
Prepare Pickled Cucumber
Red pepper, crushed

0.25 tsp

Vinegar, distilled white

24 oz
Finish the Salad
Beet, golden, raw, grated

5 cups

Mint, rough chopped

0.5 cup

Feta cheese crumbles

10 oz

Pickled cucumber, prepared

2 cups

Pistachio, toasted

2.5 cups

Lemon, rind on, shaved on a mandolin, quartered
Preparation
Prepare Pickled Cucumber

Combine the vinegar, water, salt, sugar, peppercorns, red pepper, garlic and bay leaves, bring to a simmer on medium heat. Once at a simmer, add the sliced cucumber and pull off the heat and let cool to room temperature.
Yield: 4.5 cups

Finish the Salad

Toss together the Hellmann's® Classics Balsamic Dressing, quinoa, beets and mint, top with remaining ingredients.