Roasted Pepper Slaw
Colorful trio of peppers with the added flavors of thyme and red wine vinegar bound in creamy Hellmann's® Mayonnaise.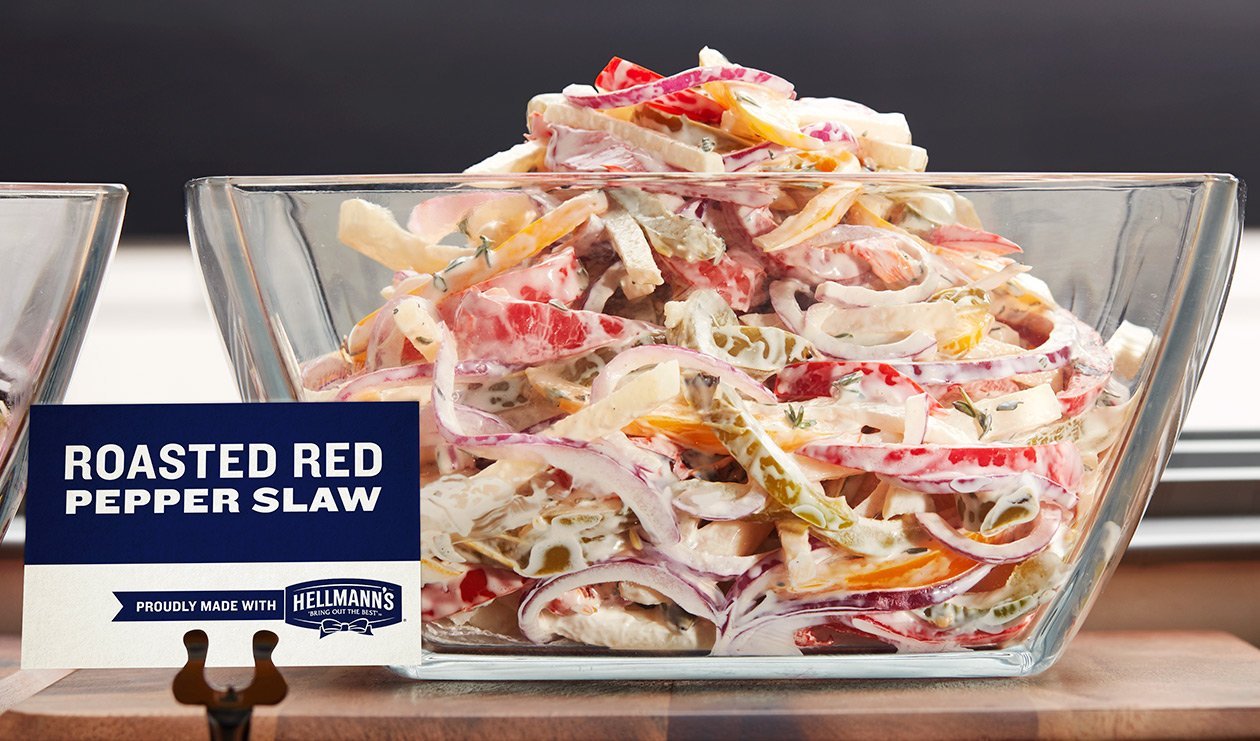 Ingredients
Roast the Peppers
Yellow bell pepper

2 each
Prepare the Salad
Red wine vinegar

0.25 cup

Salt and Pepper, to taste
Preparation
Roast the Peppers

Lightly roast the red, yellow and green peppers until slightly charred. Cool and julienne.

Prepare the Salad

Combine the roasted peppers with remaining ingredients.

Note: Hellmann's® Light Mayonnaise and Hellmann's® Real Mayonnaise can be used interchangeably within this recipe.