Championship Mediterranean Chop Salad with Chickpeas
Fresh vegetables are tossed with chickpeas and chopped herbs for a bright, refreshing salad refined with Hellmann's® Golden Italian.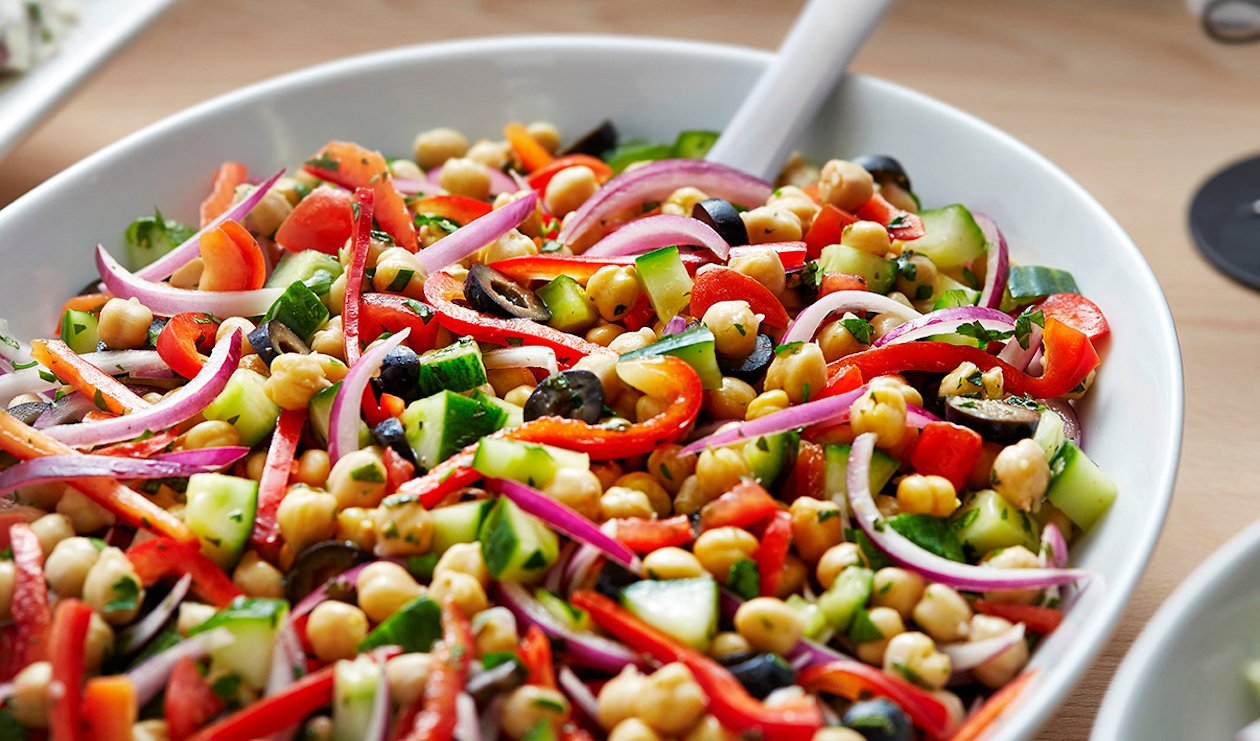 Ingredients
Directions
Chickpeas, drained, rinsed

3 can

Roma tomatoes, diced

3 cup

Black Olives, pitted and sliced

1 cup

Red onion, finely sliced

1.5 cup

Parsley, chopped for garnish

1 cup

za'tar spice or harissa spice

2 T

Sea salt and black pepper to taste

Hellmann's® Golden Italian

1 tsp

fresh garlic clove, grated

3 each
Preparation
Directions

1. Place all the above ingredients in a large bowl and toss well to combine.
2. Chill for 30 min before serving or store in an air-tight container in the refrigerator up to 3 days.