Sippable S'mores
Spiced chocolate with marshmallow graham topping.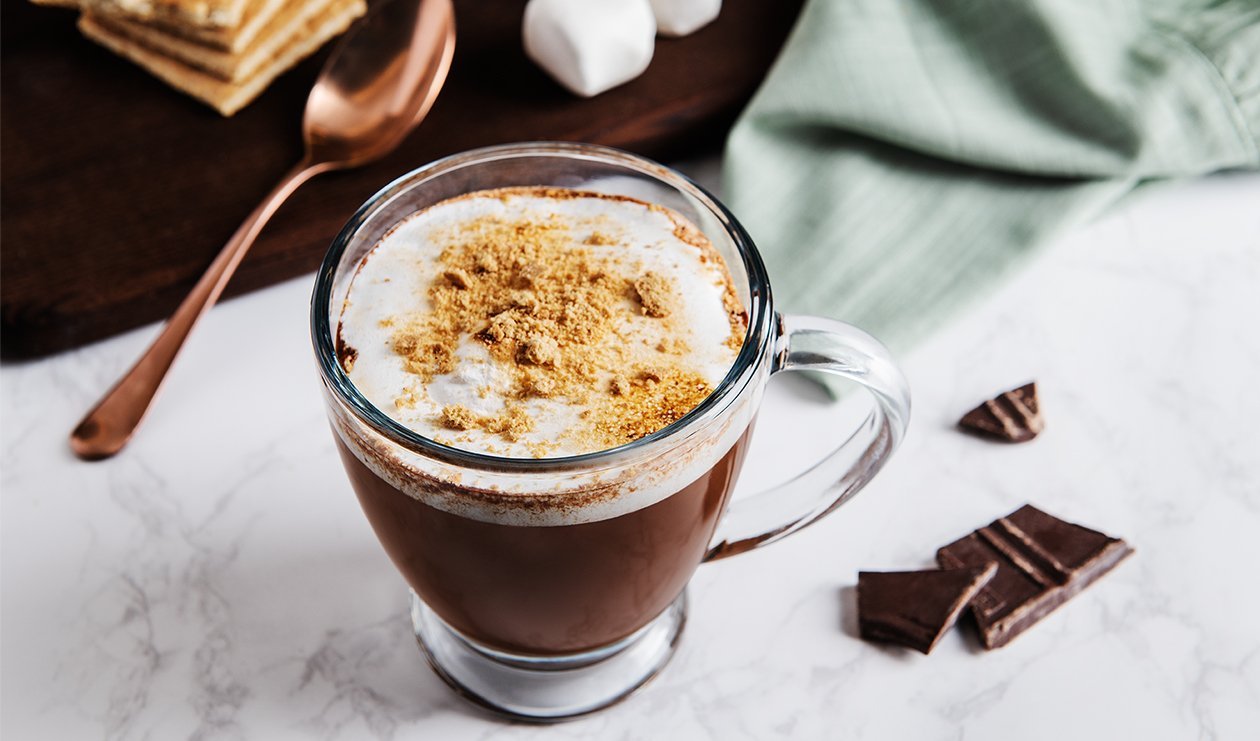 Ingredients
Prepare the Sippable S'mores
Bittersweet Chocolate

8 oz

Marshmallow Topping

1 cup

Graham Crackers, crushed

0.25 cup
Preparation
Prepare the Sippable S'mores

Add Hazelnut Milk, Chocolate and Tazo Tea Concentrate Classic Chai Latte to saucepan and over low heat melt chocolate. Do not boil.
When chocolate is melted pour into 4 coffee mugs.
Top each mug with ¼ cup of Marshmallow fluff (brulee with pastry torch).
Sprinkle 1 Tbsp of crushed graham cracker over each.
Serve immediately.