Crispy Chicken Ranch Poutine
This is a fun twist on a classic Poutine topped with a crispy chicken filet and drizzled with a tangy Ranch white BBQ sauce.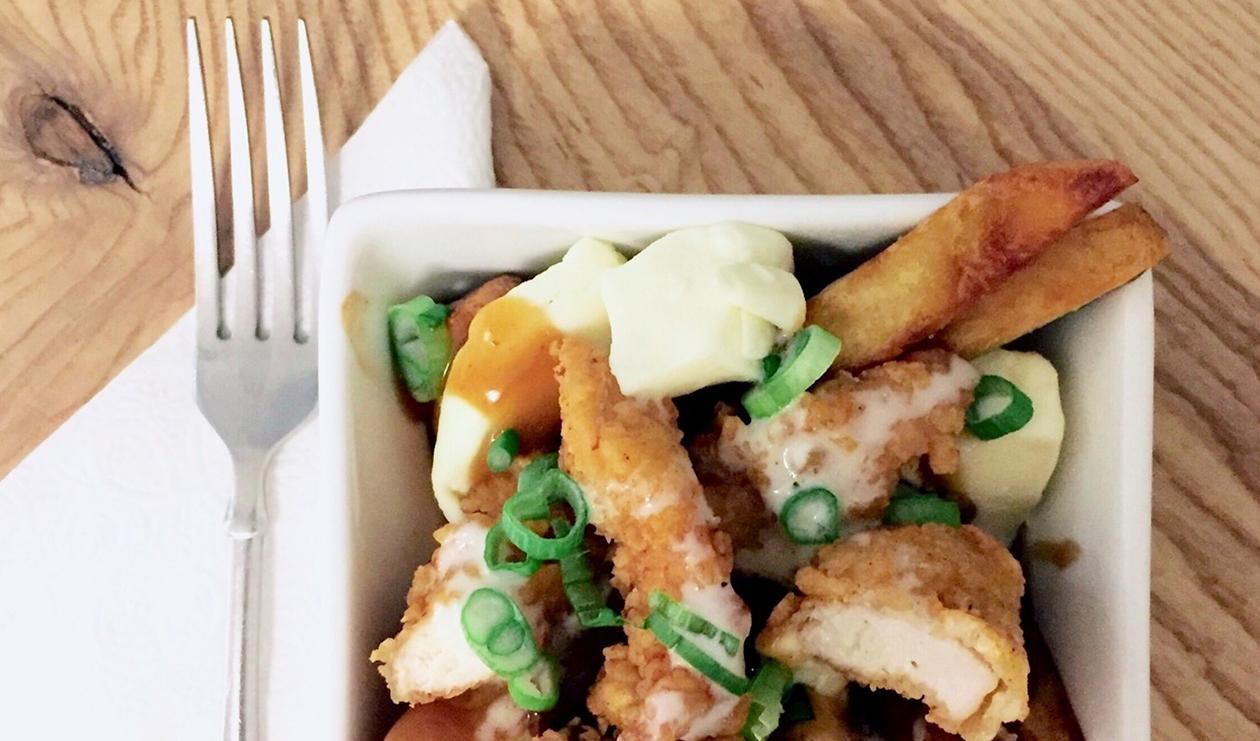 Ingredients
Prepare the Sauce and Chicken
Lemon juice, fresh

0.25 cup

Garlic Clove, chopped

2 each

Black pepper, ground

1 Tbsp

Chicken tenders or breast, raw

2 lbs
Fry the Chicken
Paprika or cajun spice (if you want it spicy)

1 Tbsp
Assemble the Poutine
Thick cut fries, pre-blanched or frozen

3 lbs

Cheese curds, white, fresh

2.5 lbs

Green onions, sliced thin

0.5 cup

Knorr® Gravy Mix Poutine 5.7 pound

1.5 qts, prepared
Preparation
Prepare the Sauce and Chicken

In a bowl combine the Hellmann's® Creamy Ranch dressing, lemon juice, garlic, olive oil, cider vinegar and black pepper.
Whisk until all the ingredients are blended, keep refrigerated.
If you have chicken tenders, remove the tendon using a paring knife.
If you have chicken breasts, cut each breast into strips approximately 4" by .25-.50".
Take half of the marinade and combine in a bowl with the chicken. Refrigerate for 2 to 6 hrs.

Fry the Chicken

In a medium bowl combine the flour, seasoned salt, poultry seasoning and Paprika.

Drain the chicken slightly and dredge in the seasoned flour.

Fry in oil at 350°F for 6-8 minutes until golden brown.

Assemble the Poutine

Deep fry a portion of fries.

In a bowl place a portion of fries and top with a portion of cheese curds.

Ladle 4 oz of the prepared Knorr® Classic Poutine Gravy on top of the fries and cheese curds.

Add 4 oz portion of chicken filets on top and drizzle with 1.5 oz of the Ranch sauce.

Garnish with the green onions.