Massaman Curry
Authentic Indian Curry, packs a punch of flavour without being overly spicy.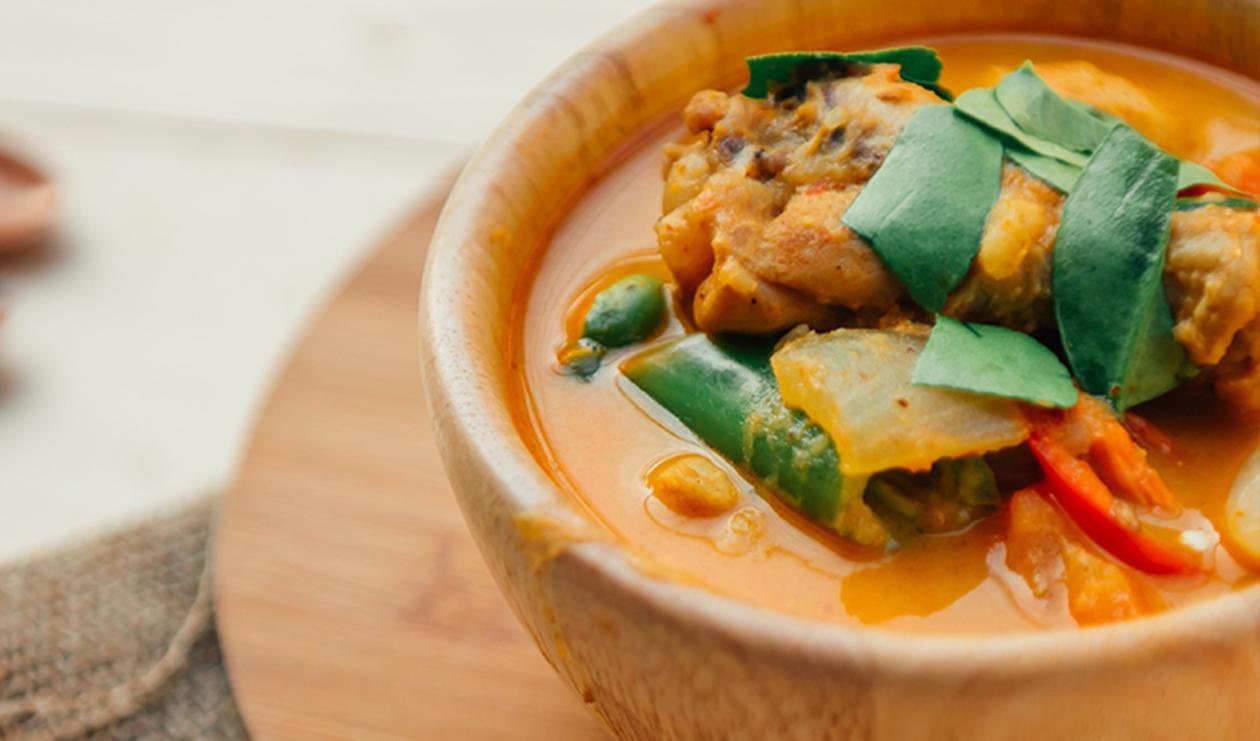 Ingredients
Step 1:
Chicken breast, boneless, skinless (about 5 oz. ea.)

3.5 lbs.
Step 2:
Shallots, peeled and finely diced

0.25 cup
Step 3:
Galangal (can substituted with ginger root)

1 T

Cumin seeds, toasted, prepared

1 T

Cardamom pods, green

4 ea
Step 5:
Coconut milk

1 cans (15 oz. ea.)

Peanuts, roasted, unsalted

0.25 cup
Step 6:
Peppers and onions, mixed, sliced (3.5 oz per portion)

2 lbs.
Step 7:
Preparation
Step 1:

Cut the chicken into 1-inch dice.

Step 2:

Peel the garlic and work to a fine paste, add to the diced shallots, put aside.


Step 3:

Trim, peel and rinse all remaining paste ingredients. Food process all remaining ingredients into a paste.


Step 4:

Mix the garlic and shallots into the paste and reserve. Store, refrigerated.


Step 5:

Put all the Curry sauce ingredients in a saucepan and cook at medium heat for 20 minutes. Remove from the heat. Store, refrigerated

Step 6:

For each portion fry 1 oz of the paste in 2 tsp oil for 2-3 minutes. Add a portion of chicken, then add a portion of vegetables and continue to stir, until chicken starts to brown. Ladle in a portion of the sauce and cook for 15 minutes more.

Step 7:

Garnish with peanuts and cilantro.