Pepper Shrimp Masala
Traditional Indian recipe, easy to prepare and very aromatic and flavorful.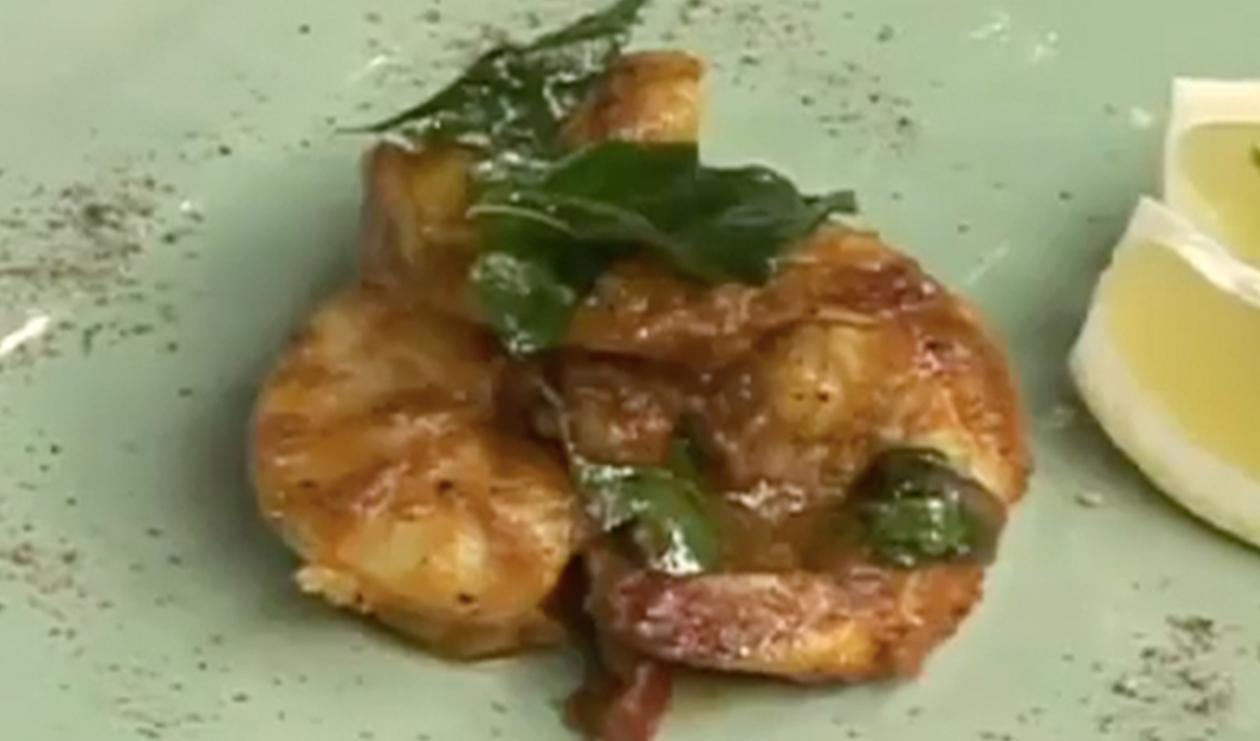 Ingredients
Step 1:
Ginger, fresh, 1-inch, skin removed

1 pc
Step 2:
Yellow Onions, small dice

1.5 lbs.

Chilles, green, mild, sliced finely

10 ea
Step 4:
Shrimp, large (16/20)

3.5 lbs.
Step 5:
Lemons, cut into wedges

3 ea
Preparation
Step 1:

Put garlic, ginger and tomato in a food processor and process into a paste.

Step 2:

In a pan, fry the onions and chilles in the oil for 5 minutes until golden brown. Add remaining sauce ingredients, except for the paste. Stir fry for 1 minute.

Step 3:

Add the paste and cook a minute more. Taste and adjust seasoning. Cover and refrigerate.

Step 4:

Each portion will be about 8 shrimp (about 5 oz). Fry each portion of shrimp in 2 tsp oil until ¾ done, add ½ cup of the curry sauce and cook for further 2 minutes, stir well.

Step 5:

Garnish with lemon wedges and lime zest.