Milk and Honey
Matcha is on the rise, and this cocktail is a great way to excite adventurous guests.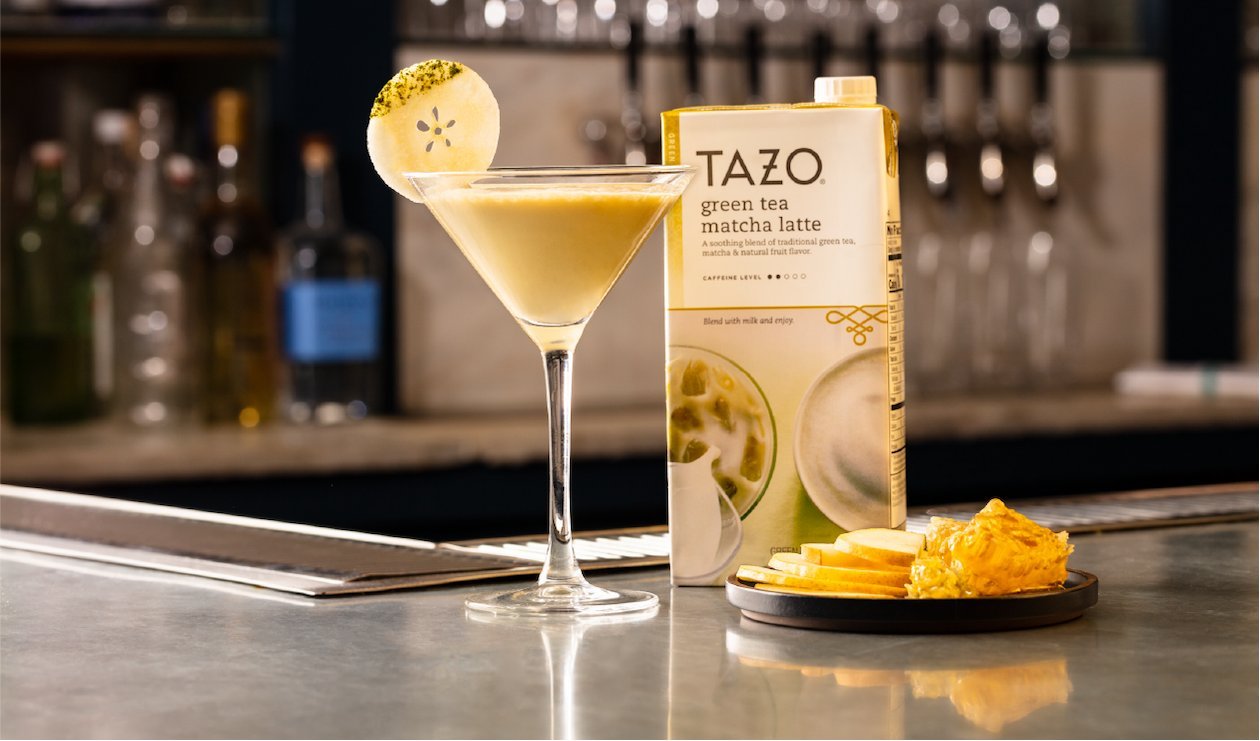 Ingredients
Prepare the Cocktail
TAZO® Tea Concentrate Green Matcha Latte 1:1 6 x 32 oz

2 oz
Preparation
Prepare the Cocktail

Place all ingredients in shaker with ice. Shake vigorously. Strain into chilled glass.
Garnish with pear slices.