Gingered Tofu Burrito
A Japanese inspired burrito with flavorful fried rice, ginger fried tofu, crisp vegetables and spicy mayo.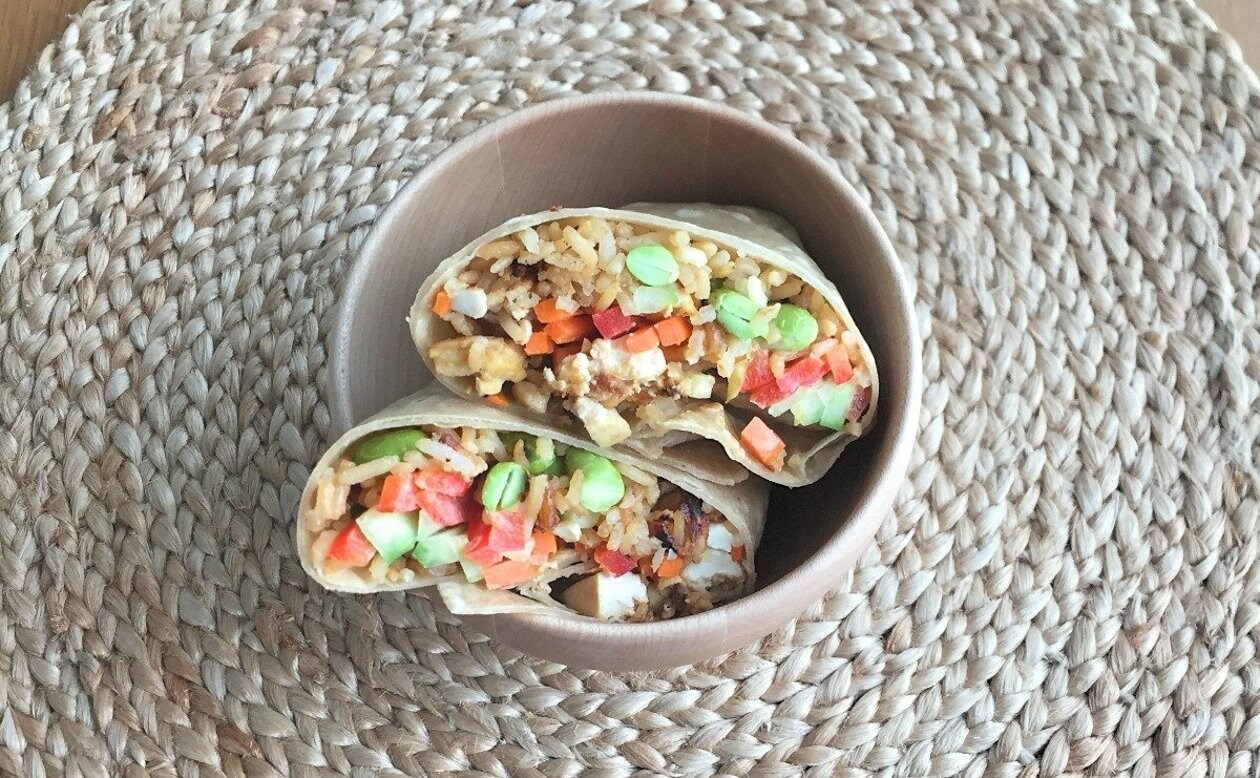 Ingredients per serving
Prepare the Burrito
Soy sauce, low sodium

0.33 cup

Japanese Fried Rice

5.0 cups

Carrots, julienned

5.0 each

Cucumber, julienned

2.5 each

Red bell peppers, julienned

2.5 each

10" Flour Tortilla's

10.0 each
Preparation
Prepare the Burrito

Remove tofu from brine. Place in a colander with a heavy pan on top to press out liquid. Crumble tofu and set aside.
In a frying pan, heat oil at medium-low heat with ginger, garlic, and onions. When the oil starts to be aromatic, add crumbled tofu and cook until it starts to brown. Season with sugar, Soy Sauce, and Knorr Intense Flavours Intense Smoke. Cook about 5 minutes.
Build burrito starting with 'Japanese Fried Rice', topping with gingered tofu, carrot, cucumber, bell pepper, avocado, and drizzling with Spicy Mayo.
Fold in sides of tortilla and roll. Once assembled, toast on both sides on a hot flat top or pan.