Chorizo and Potato Hash Stuffed Poblanos with Fried Eggs and Hollandaise
A bold take on eggs benedict with a Mexican twist! This reinvented brunch dish evokes all the senses with exciting flavors, contrasting textures and colors. 
Gluten-free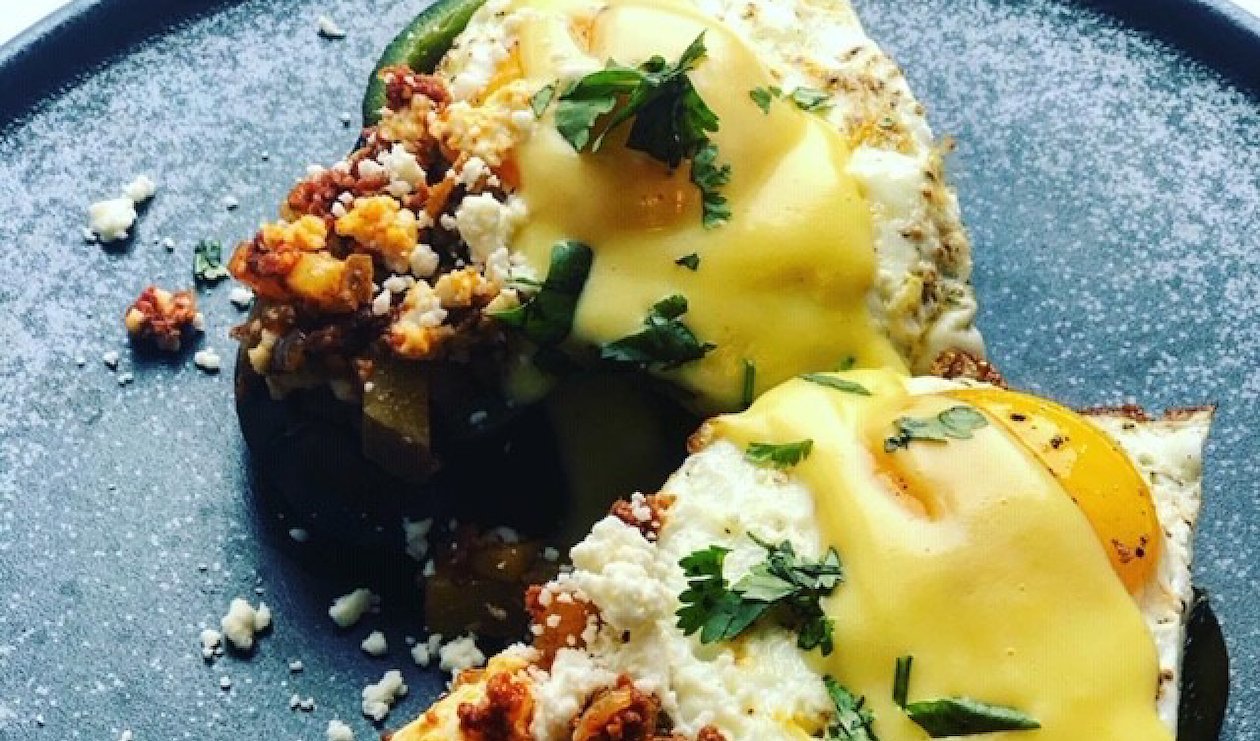 Ingredients per serving
Prepare the Stuffed Poblanos
Large onions, chopped

0.5 each

Russet potatoes, large, 1 inch dice

2.0 each

Chorizo, cooked and crumbled

1.0 lb

Queso fresco, crumbled

2.0 cups

Small poblano peppers, fire roasted, peeled and seeded

16.0 each
Finish the Dish
Eggs, fried or poached

16.0 each
Preparation
Prepare the Stuffed Poblanos

In a large skillet,sweattheonions and slow cookthediced potatoes. Addthechorizo andcontinue tocook until chorizo and potatoes have fully cooked. Set asideto cool slightly.
Addthequesofrescoto the chorizo mixture.
Fill each poblano with thehash mixture.
Bake thestuffedpeppers at 375Ffor 10 minutes.

Finish the Dish

Combine the prepared Knorr Ultimate Hollandaise with Knorr Intense Flavors Charred Chili Heat.
For each portion, place 2 stuffed peppers on a plate. Top with an egg, then drizzle with Hollandaise. Garnish with cilantro and serve.