Turkey, Avocado and Pineapple Burger
A perfectly seasoned turkey burger is topped with refreshing pineapple vinaigrette dressing and served on focaccia.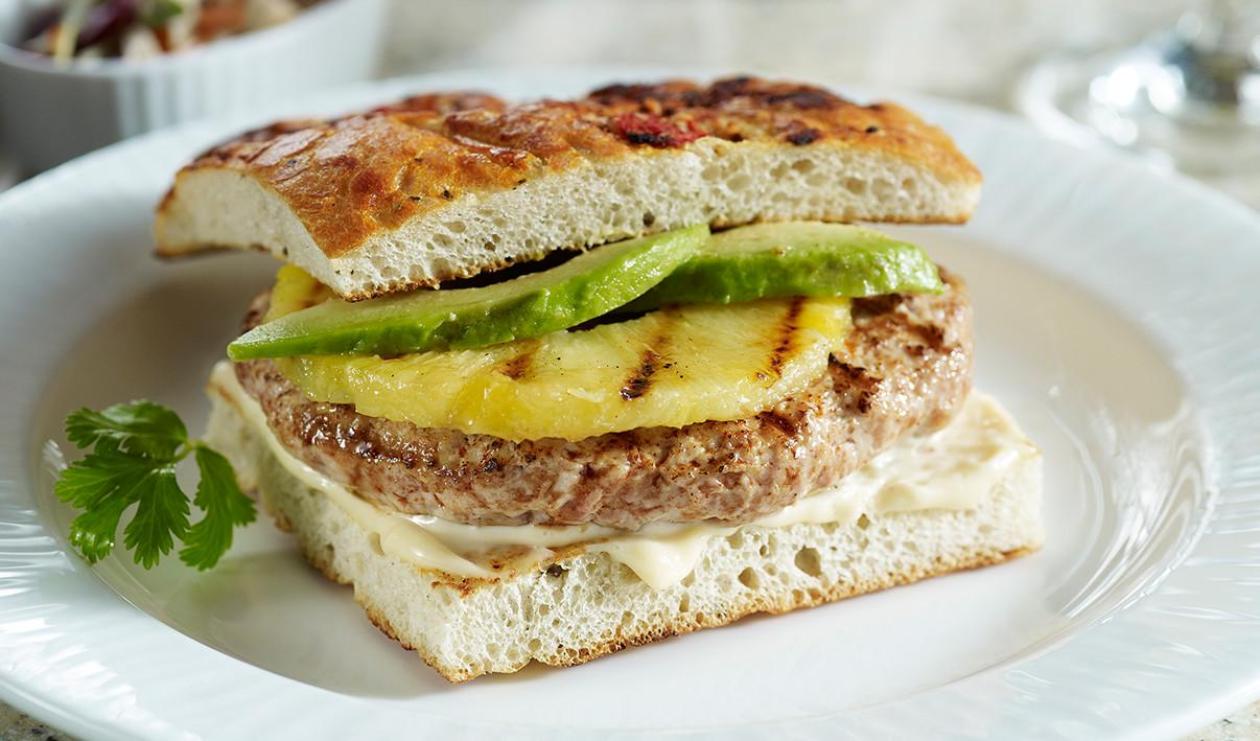 Ingredients
Prepare Mango Pineapple Mayonnaise
Prepare the Sandwich
Turkey Burger patties

10 each

White pepper, ground, as needed

Pineapple, cut into slices

10 slices

Mango Pineapple Mayonnaise, prepared

1 cup

Avocado, sliced

20 slices
Preparation
Prepare Mango Pineapple Mayonnaise

Combine ingredients and chill.

Prepare the Sandwich

Season turkey burgers with salt, paprika and white pepper; grill to 165 degrees Fahrenheit.
Grill pineapple rings until warmed through and lightly browned. Keep warm.
Spread one focaccia evenly with prepared Mango Pineapple Mayonnaise.
On bottom of focaccia, layer one turkey burger, one pineapple ring and 2 slices avocado.
Replace top of focaccia.
Serve immediately.