Roasted Butternut Squash Soup
A spicy and creamy harvest celebration.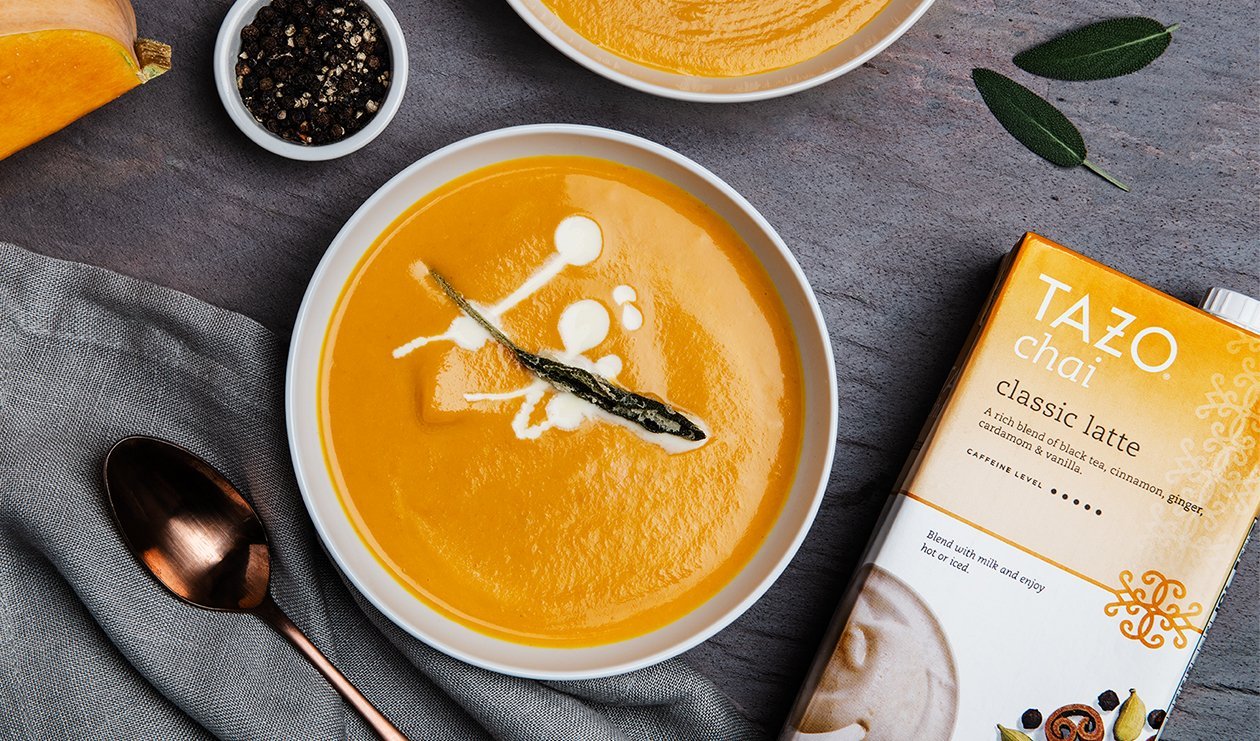 Ingredients
Prepare the Butternut Squash
Butternut squash (about 3 pounds), halved vertically and seeded

1 each

Salt and Pepper, to taste
Prepare the Soup
Carrotts, rough chop

1 cup

Onions, rough chop

0.5 cup

Celery, rough chop

0.5 cup
Preparation
Prepare the Butternut Squash

Preheat the oven to 425 degrees Fahrenheit and line a rimmed baking sheet with parchment paper. Place the butternut squash on the pan and drizzle each half with just enough olive oil to lightly coat the squash on the inside (about 1 teaspoon each). Rub the oil over the inside of the squash and sprinkle it with salt and pepper.
Turn the squash face down and roast until it is tender and completely cooked through, about 45 to 50 minutes. Set the squash aside until it's cool enough to handle, about 10 minutes. Then use a large spoon to scoop the butternut squash flesh into a bowl and discard the tough skin.

Prepare the Soup

Warm 1 tablespoon olive oil over medium heat until shimmering in 2 quart minimum stock pot. Add the chopped carrots, onionsand celery, add 1 teaspoon salt. Cook, stirring often, until the vegetable has softened and is starting to turn golden on the edges, about 3 to 4 minutes. Add the garlic and cook until fragrant, about 1 minute, stirring frequently.
Add prepared Knorr® Liquid Concentrated Base Chicken, Tazo Tea Concentrate Classic Chai Latte, garam masala and butternut squash to pot. Bring to a simmer.
Transfer the soup to blender or use immersion wand. Blend until creamy.
Stir in cream taste and blend in more salt and pepper, if necessary.