Sweet Onion Loaded Fries with Beef
Seasoned ground beef, sautéed sweet onions and shredded cheddar cheese top crispy, golden crinkle fries. Finished with a ladle of Knorr Beef Gravy.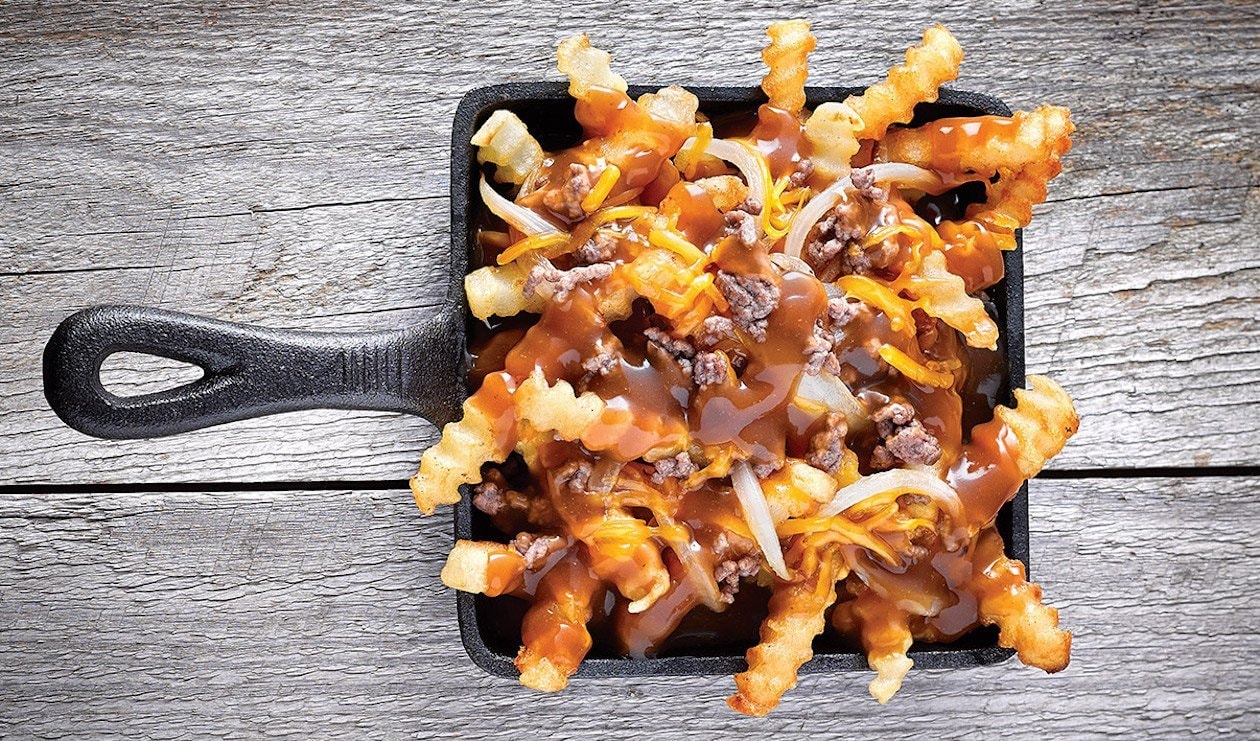 Ingredients per serving
Prepare the Dish
French fries, fried

6.25 lbs

Cheese, sharp cheddar, shredded

1.25 lbs

Onion, sliced .5", sautéed

0.75 lb

Beef, ground, cooked

1.25 lbs
Preparation
Prepare the Dish

To serve, place 10 oz of fries on a plate.
Ladle 2 oz of gravy over fries and top with 2 oz cheese, 1 oz onions and 2 oz beef.
Finish the plate with another 2 oz of the gravy.
Serve immediately.