Mexican Fajitas with Corn Tortillas
Flavorful marinated flank steak is served up in sizzling flair with traditional garnishes and cilantro leaves.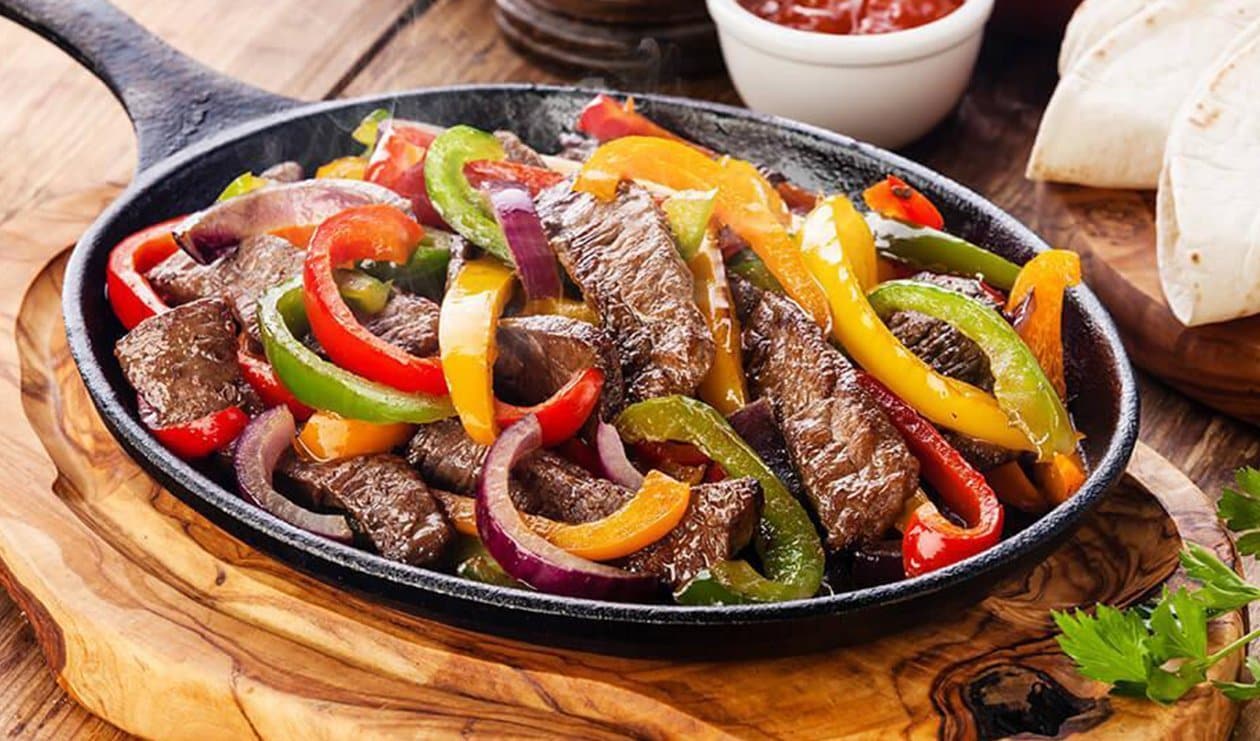 Ingredients per serving
Prepare the Marinade
Flank Steak, 1 inch thick

3.5 lbs

Cilantro, minced

2.0 cups
Prepare the Steak
To Serve
Radishes, sliced, as needed

Onions, grilled, as needed

Jalapenos, grilled

10.0 each

Corn Tortillas, toasted, 6 inch

20.0 each

Cilantro leaves, as needed
Preparation
Prepare the Marinade

In a pan or bowl, add olive oil, lime juice, Knorr® Base Caldo De Tomate and minced cilantro. Mix well.
Trim the steak of excess fat and silverskin.
Place the steak in the marinade and marinate for 6 hours or overnight.

Prepare the Steak

Take steak out of marinade.
Preheat grill. This can also be done in a sauté pan but grilling offers a lot ofconplext flavor element.
Clean the grill and spray down with a little pan spray or wipe with oil.
Season flank with Knorr® Base Caldo De Tomate.
Grill the steak to medium rare. Let rest and slice.
Once sliced, baste with lime juice.

To Serve

Place 4 ounces of meat on a plate or sizzle platter. Next to it, add radishes, grilled onions, 1 grilled jalapeno and 2 corn tortillas. Top with cilantro leaves and serve.