Summer Veggie Cacio e Pepe Flatbread
Great as a patio menu addition or shareable appetizer. The cheesy, peppery white sauce gets a hint of sweetness from the corn and brightness from fresh summer vegetables, while lemon zest allows the whole dish to "pop"!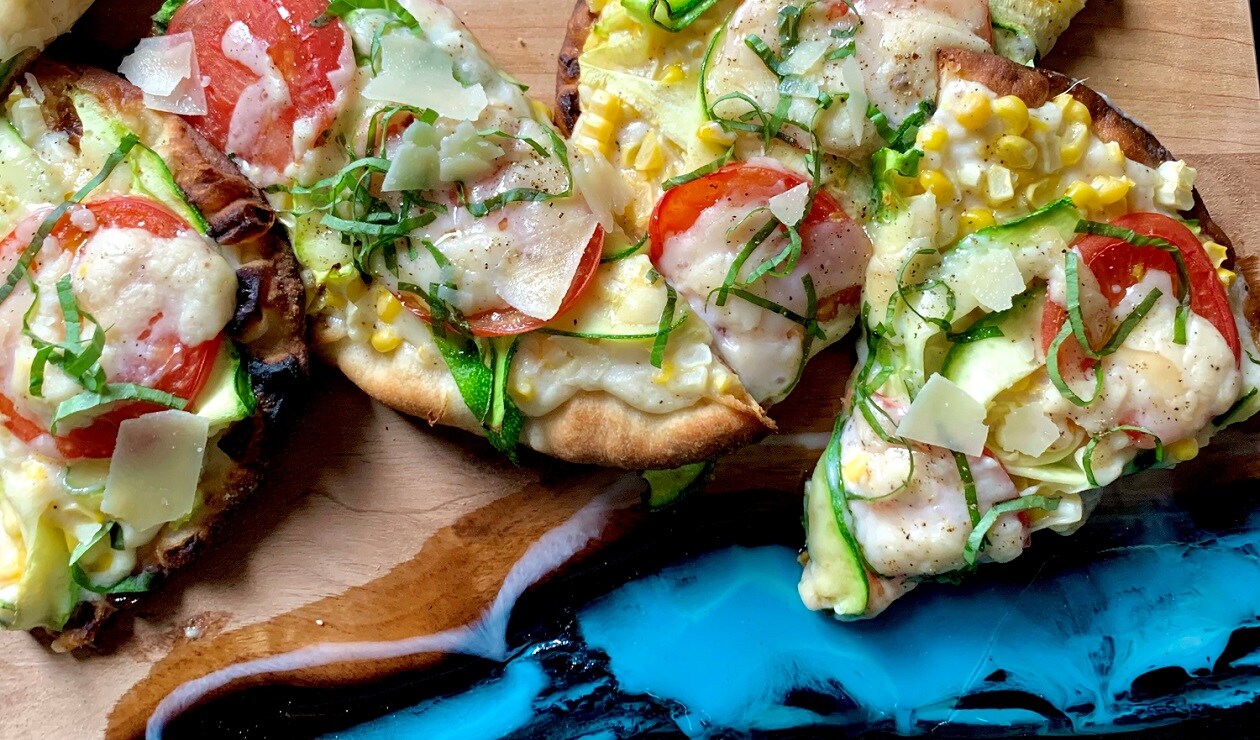 Ingredients per serving
Ingredients and steps to prepare
Cracked Black Pepper

1.0 tsp

Flatbread, whole wheat

1.0 each

Tomato, sliced thin

1.0 ea

Small zucchini, cubes or sliced

1.0 each

Ears of corn, cleaned and boiled

1.0 each

Basil leaves, packed

0.5 cup

Extra virgin olive oil, for drizzling
Preparation
Ingredients and steps to prepare

Preheat oven to 450F. Place the flatbread crust on a baking sheet.
Combine prepared Knorr JAW Alfredo with freshly cracked black pepper and grated cheese.
Top the flatbread crust with the prepared Cacio e Pepe sauce. Lay the tomato slices on the flatbread, then top with shaved zucchini and corn kernels.
Bake for about 15 minutes or until the veggies start turning golden brown.
Remove from the oven and top with basil leaves and lemon zest. Drizzle with olive oil, season with red chili flakes (if desired) and top with additional grated cheese.