Gratinéed Mussels
Gratinéed seafood has been around the block and is popular the world over, but it's time for an upgrade. Using Hellmann's Real Mayonnaise creates a creamier, richer topping, enhancing the mouthfeel of the mussels and at the same time ensuring a nicely browned top that's easy on the eye.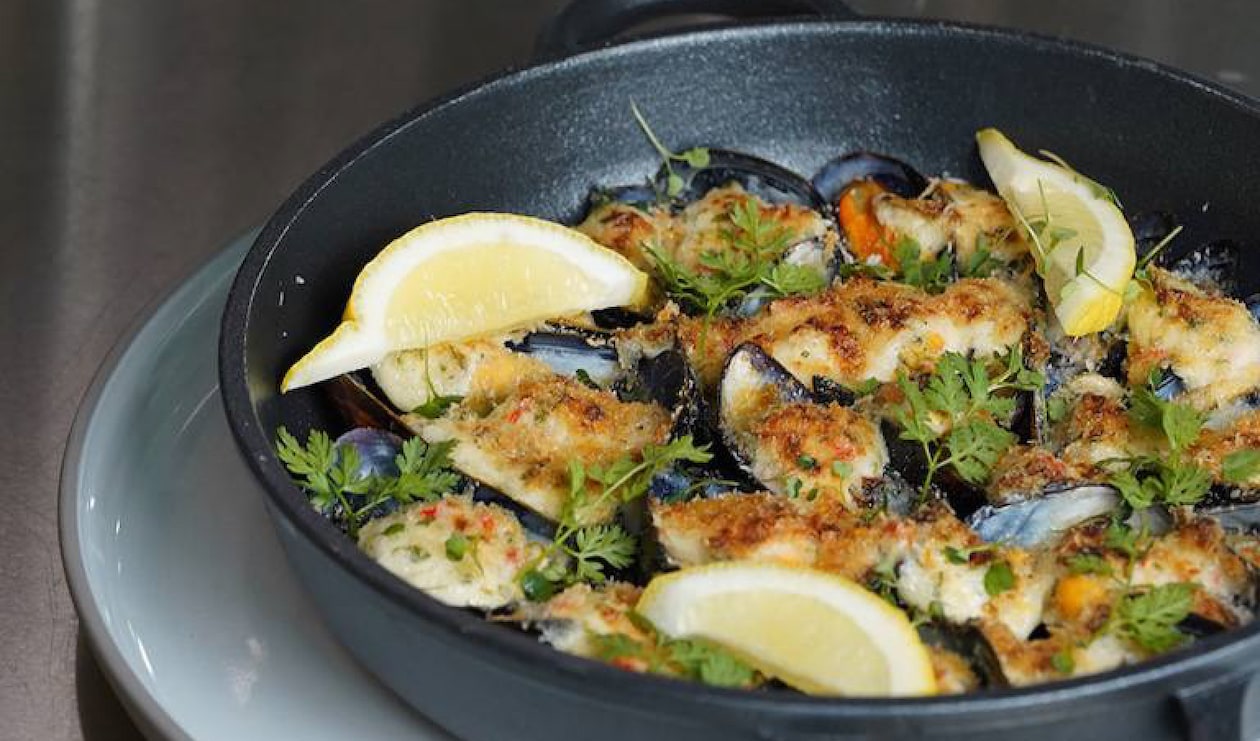 Ingredients per serving
Prepare the Mussels
Mussels, fresh, debearded and washed

8.0 lbs
For the Topping
Parsley, chopped

2.0 Tbsp

Lemon juice, fresh

0.5 cup
Prepare the Dish
Breadcrumbs, plain

0.75 cup
To Serve
Preparation
Prepare the Mussels

Precook the mussels in prepared Knorr Liquid Concentrated Vegetable Base. Once cool enough to handle, break off half of the shells so the mussels are on the half shell.

For the Topping

For the topping: combine Hellmann's Real Mayonnaise with the chopped parsley, garlic, lemon zest and lemon juice to taste, black pepper, and red chili.

Prepare the Dish

Arrange about 20 mussels (per order) in a cast iron pan. Brush with melted butter, then add the rest of the lemon juice, salt and pepper in each shell. Top each mussel with the mayo mixture then sprinkle some breadcrumbs, place pan in a salamander and brown the mussels.

To Serve

Top with chervil and serve with lemon wedges.