Surf n' Turf Clams
Utilizing the Birria base and liquids to create a unique savory clam dish.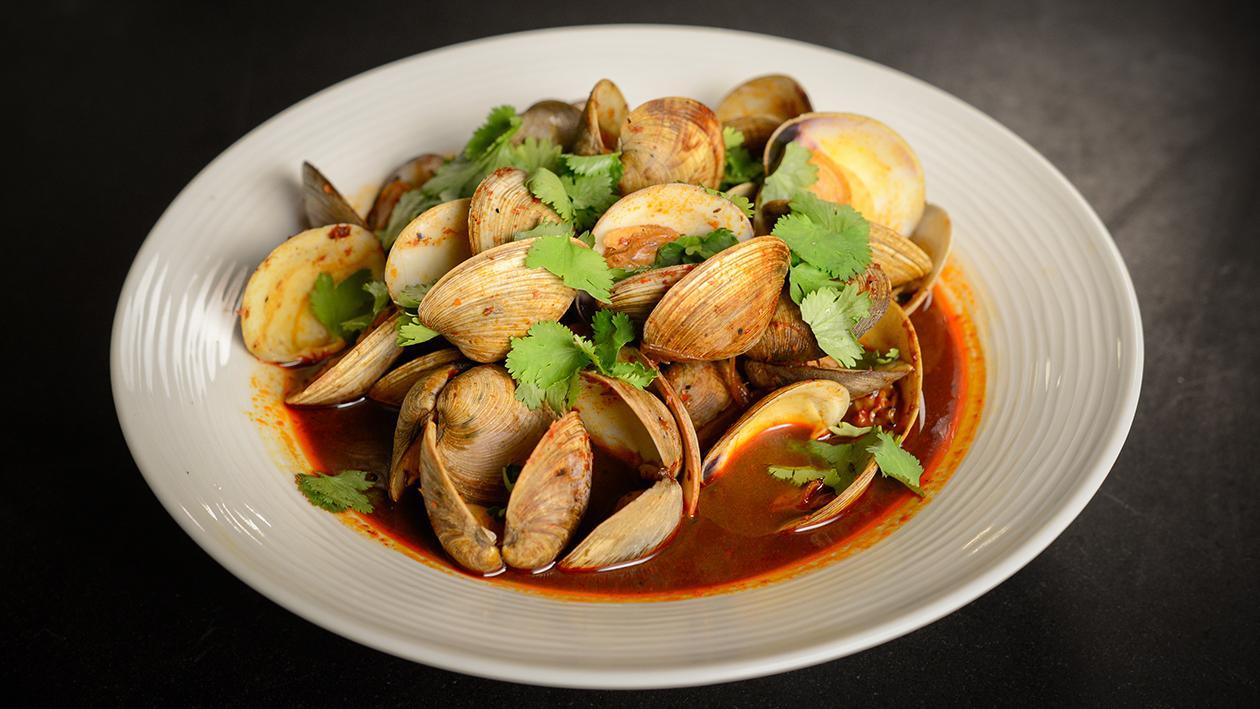 Ingredients
Prepare the Birria Sauce
Chiles, ancho, dried

3 each

Dried guajillo chiles

3 each

Dried New Mexico chiles

5 each

White wine vinegar

2 Tbsp
Cook the Clams
Knorr® Demi Glace SCE

1.5 cup, prepared
To Serve
Preparation
Prepare the Birria Sauce

Toast the chiles on a hot griddle or skillet over medium heat until browned, not burned.
Remove the seeds and veins, then place the chilies in a bowl and cover them with hot water for 15 to 20 minutes until rehydrated. Reserve 1 cup of chili rehydration water.
Process chiles and vinegar in a blender to make a paste.
Add in 1 cup of chile rehydration water along with 1 cup water and Knorr® chicken base and blend until smooth.

Cook the Clams

Over a medium heat in a wide pan, heat olive oil and sauté the shallots until tender.
Add in the prepared Birria sauce and prepared Knorr® Demi Glace.
Add in clams and simmer until opened.

To Serve

Garnish with cilantro and serve.