Smoky Brussels Sprout Salad
Caramelized Brussels sprout halves are tossed with shaved red onion, smoked almonds and lemon zest. Finished with a drizzle of Caesar dressing combined with liquid smoke and topped with a soft boiled egg.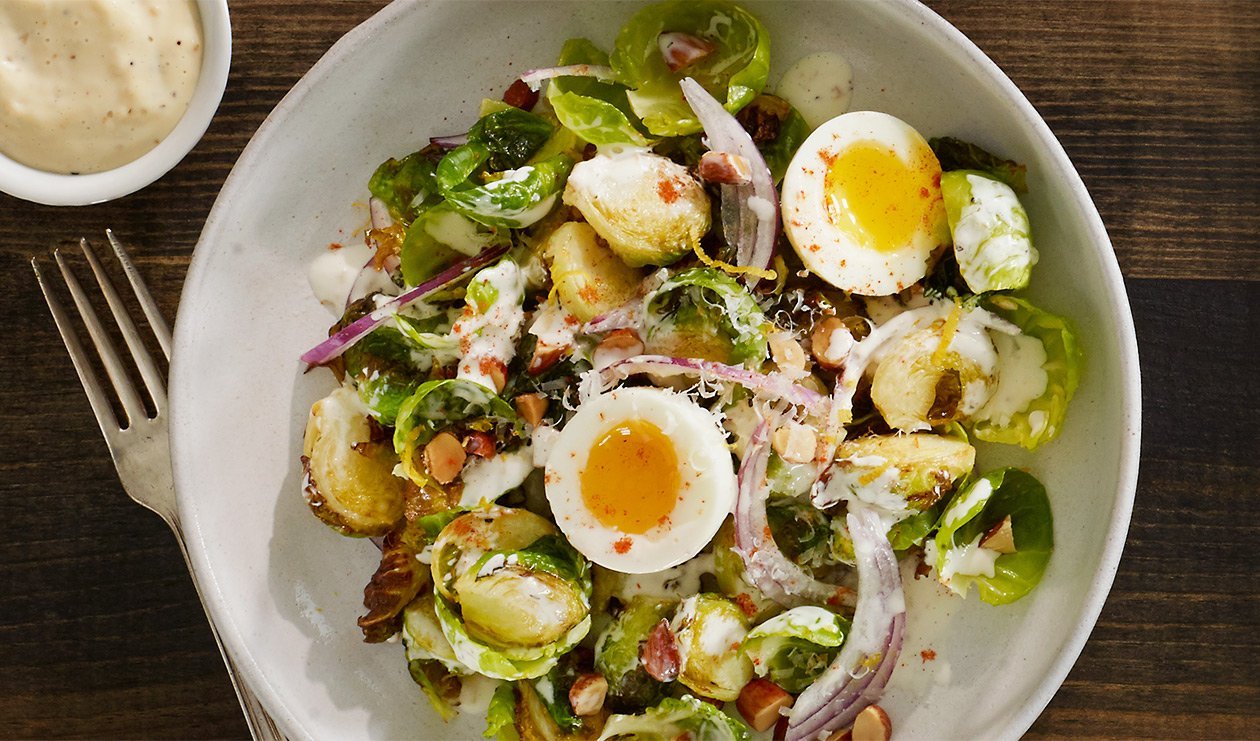 Ingredients
Prepare Smoky Caesar Dressing
Finish the Salad
Brussels sprouts, halved, deep fried until caramelized

3 lbs

Brussels sprout leaves

5 cups

Red onion, thinly sliced

1 cup

Smoked almonds, chopped

1.5 cups

Parmesan cheese, grated

1 cup

Smoked paprika, as needed

Smoky Caesar Dressing, prepared

15 oz

Granulated garlic, to taste
Preparation
Prepare Smoky Caesar Dressing

Combine ingredients and stir until well incorporated.
Yield: 15 oz

Finish the Salad

When Brussels sprouts are fresh from the fryer, lightly dust in granulated garlic and smoked salt. Toss fried Brussels sprouts with remaining ingredients.