Savory Farro and Grapefruit Salad
Nutty farro is combined with sweet caramelized grapefruit and crispy fried quinoa, topped with toasted pistachios and candied ginger for a unique and pleasing combination of colors, flavors and textures.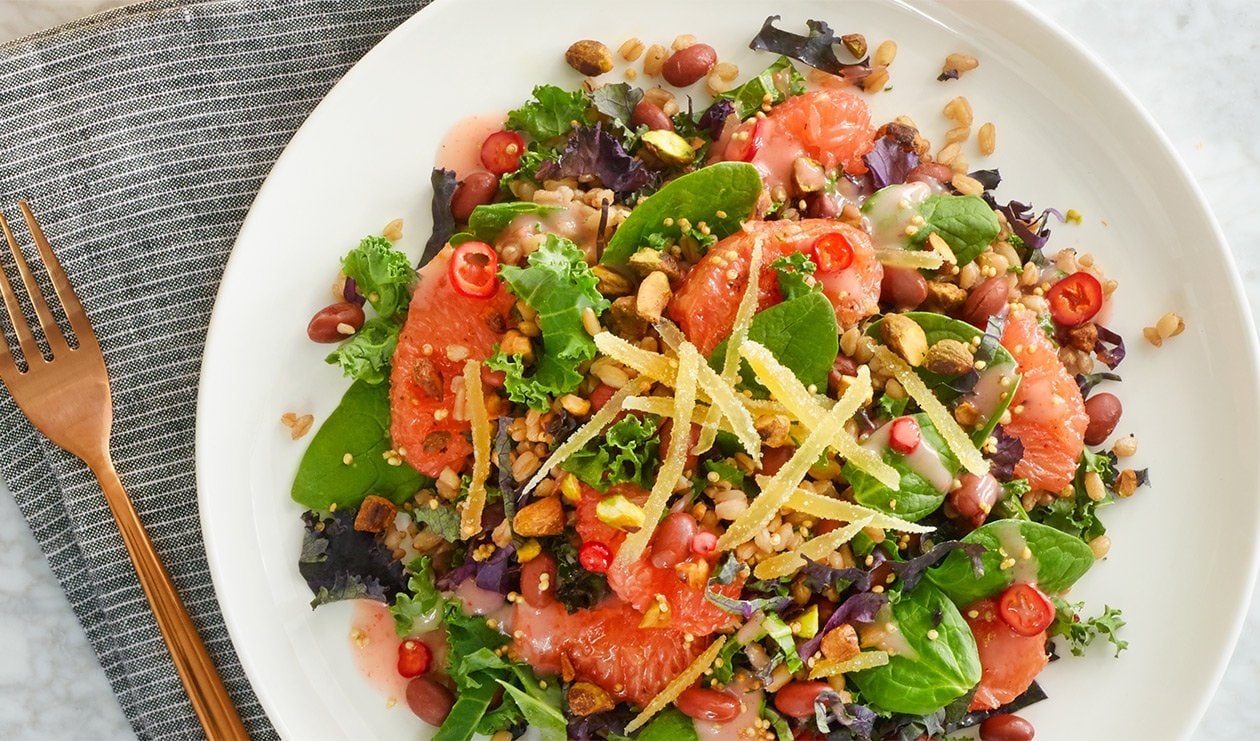 Ingredients per serving
Prepare the Salad
Bird's eye chili pepper, seeded, fine dice

1.5 Tbsp

Red kidney beans, drained, rinsed

2.5 cups

Pistachio, toasted

0.5 cup

Grapefruit segments, caramelized

2.5 cups

Quinoa, cooked, briefly fried until crisp

1.0 cup
Preparation
Prepare the Salad

Combine Hellmann's® Classics Balsamic Vinaigrette and the bird's eye chili pepper.
Combine the mixed salad dressing with the farro, red kidney beans, spinach and kale, and top with remaining ingredients.