Smoky Baba Ganoush
The traditional Middle Eastern eggplant dip gets a layer of smokiness from Knorr® Intense Flavors Deep Smoke and is finished with bright and tangy sumac.  Served with pita for a shareable appetizer.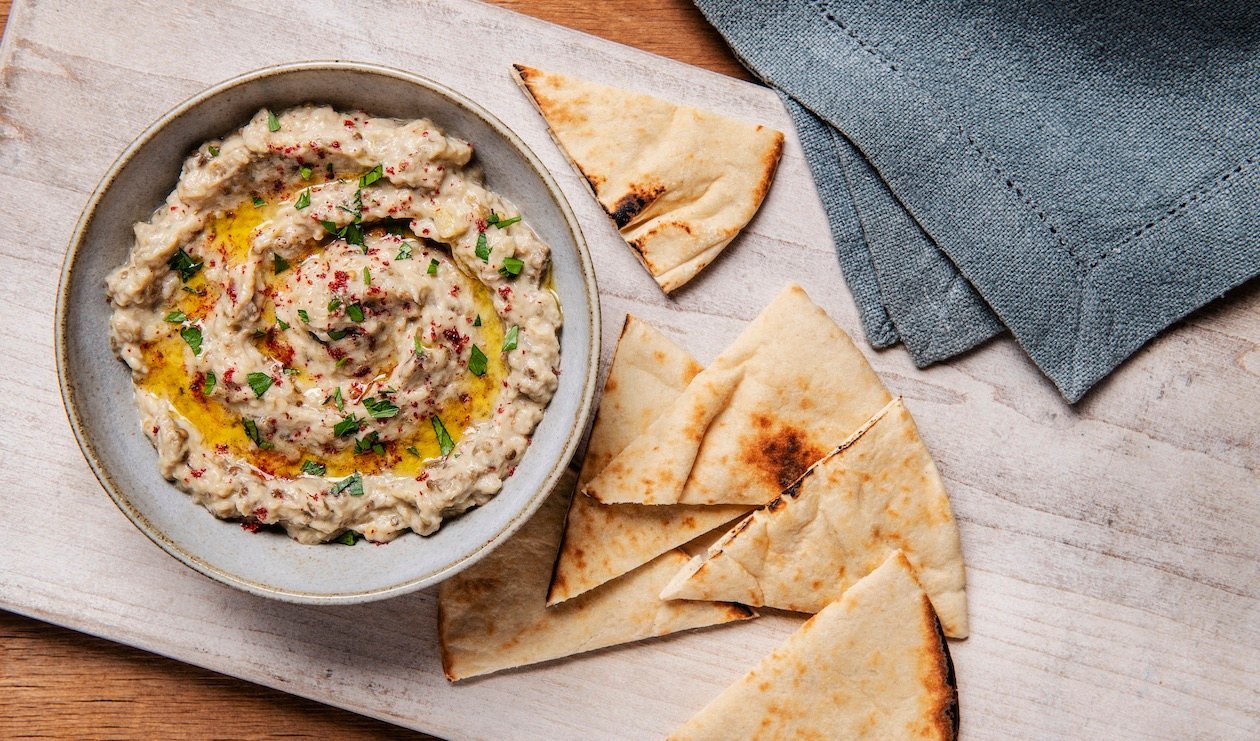 Ingredients
Prepare the Baba Ganoush
Large eggplants, cut in half, scored

5 each

Cloves of garlic, peeled and made into a paste

4 each

Greek yogurt, plain

0.25 cup
Finish the Dish
Pita bread, plain

20 each

Parsley, chopped for garnish
Preparation
Prepare the Baba Ganoush

Drizzle olive oil over eggplant and season with salt. Roast for 25 - 30 min at 425F until the eggplant is soft and golden brown.
Remove eggplant pulp from skin and chop finely or pulse in the bowl of a food processor. Transfer eggplant to a mixing bowl, and fold in the garlic, tahini, yogurt, lemon juice and Knorr® Ultimate Intense Flavors Deep Smoke.

Finish the Dish

Cut the pita into triangles and toast lightly.
Spoon the preparedBaba Ganoush into a bowl and top with olive oil, sumac, and chopped parsley. Serve with toasted pita triangles.