Kimchi
A popular dish that is an on trend must have.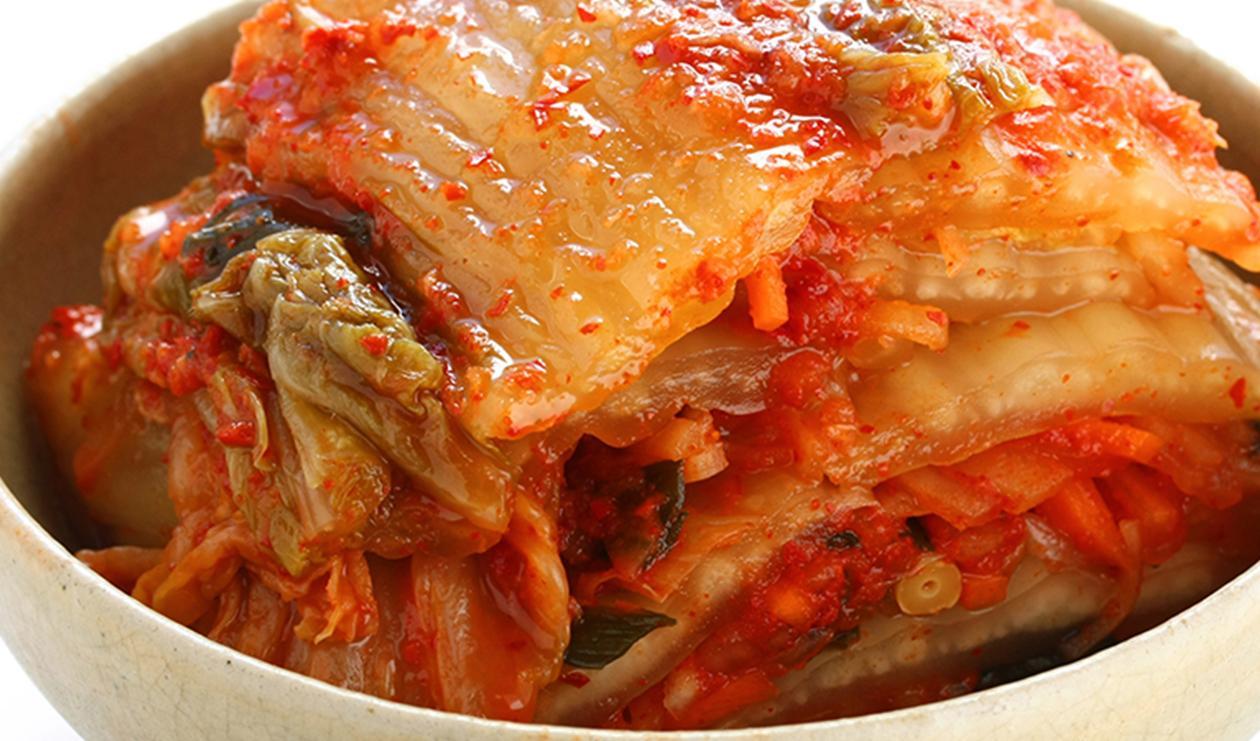 Ingredients
Step 1:
Step 3:
Korean mustard leaves

3.5 oz

Minari (Korean parsley)

1.5 oz
Step 4:
Step 5:
Red chilli pepper flakes (gochugaru)

0.25 cup

Garlic, finely diced

3 tbsp

Ginger, finely diced

2 tsp

Sae woot jeot (salted shrimp)

3 tbsp
Step 6:
Korean radish – Turnip or Daikon (peeled and julienned 1 ½ in long)

2 lbs.
Step 7:
Leek (washed and sliced diagonally)

0.75 cup
Step 8:
Preparation
Step 1:

First Fermentation: cut the cabbage in half. Dissolve salt (10 oz) in 2 qts water. Soak the cabbage in the salt water for 24 hours, covered and room temperature.

Step 2:

Drain the cabbage in a large bowl, squeezing as much water from the leaves as possible.

Step 3:

Cut the following into 1 ½ inch pieces: Korean mustard leaves, Korean parsley and scallions.

Step 4:

Pour water and salted anchovy in a pot and boil. Put the broth through a sieve to sift out the pieces. Let it cool.

Step 5:

Add the chilli pepper to the broth. Combine the finely diced garlic, finely diced ginger, and salted shrimp. Mix well.

Step 6:

Combine the seasoning with the prepared radish and toss to coat well.

Step 7:

Add Korean parsley, scallions, Korean mustard leaves and leek, mix gently.

Step 8:

Add oyster, sugar and salt, mix well.

Step 9:

Pack tightly into large sterilized glass jars. Seal with their lids.

Step 10:

Allow to ferment for a further 24 hours in a cool dark place. Open lids to release any ferment gas.

Step 11:

Reseal and store in the refrigerator for at least 48 hours before eating. Ideally allow to ferment for a week before serving. Store in the refrigerator and eat within 3 weeks.