Read More
Cauliflower Risotto With Seared Scallops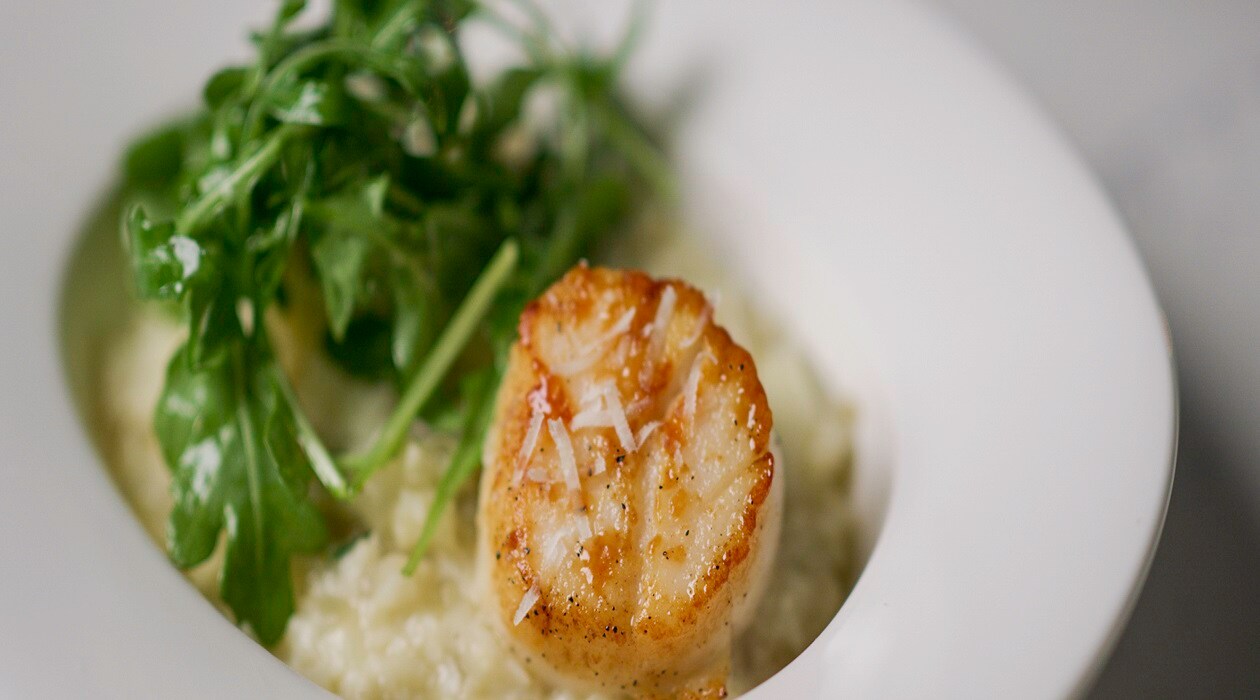 Ingredients per serving
Cauliflower Risotto With Seared Scallops
Cauliflower Risotto With Seared Scallops
Olive oil
/Tbsp
2.0 Tbsp
0%
Onions, diced
/ea
0.25 ea
0%
Garlic cloves, minced
/each
2.0 each
0%
Thyme, leaves, fresh
/tsp
1.5 tsp
0%
Cauliflower, riced
/each
2.0 each
0%
LeGout® Cream Soup Base 25.2 oz. 6 pack
/cups
2.0 cups
0%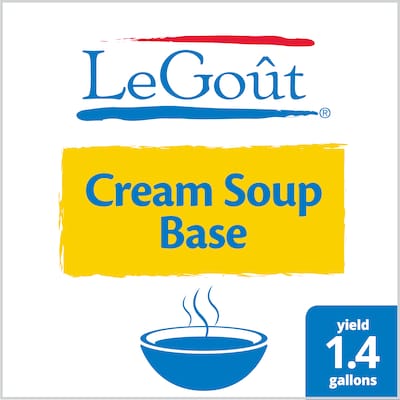 Contains milk and its derivatives
Contains soy and its derivatives
Parmesan, shredded
/cups
1.0 cups
0%
Fennel bulb, grilled, diced
/oz
6.0 oz
0%
Jumbo scallops
/ea
4.0 ea
0%
Salt
/as needed
0.0 as needed
0%
Black Pepper
/as needed
0.0 as needed
0%
Baby arugula
/cups
1.5 cups
0%
Hellmann's® Lemon Za'atar Dressing
/oz
1.0 oz
0%
Cauliflower Risotto With Seared Scallops
Garlic cloves, minced

2.0 each

Thyme, leaves, fresh

1.5 tsp

Cauliflower, riced

2.0 each

Parmesan, shredded

1.0 cups

Fennel bulb, grilled, diced

6.0 oz
---
Cauliflower Risotto With Seared Scallops

Heat a saucepan and add in the olive oil and onions cook until aromatic, add in the garlic and cook until translucent. Add in the thyme and cook.
Add the cauliflower into the pan and cook for 2-4 minutes. Deglaze the pan with white wine and cook until the cauliflower is tender.
Add the cream soup base and parmesan, mix for 1 minute, turn off the heat and mix in the grilled diced fennel, season to taste.
Season and sear the scallops until golden brown.
Plate the cauliflower risotto into 4 bowls, top with the arugula that has been dressed in the Hellmann's lemon za'atar vinaigrette and top with the seared scallop. Serve immediately and enjoy.