Balsamic Fruit Salad with Chia
A balsamic tangerine vinaigrette coats fresh fruit. Topped with chia, sunflower seeds, almonds and fresh mint. Serve with yogurt for a flavorful breakfast option.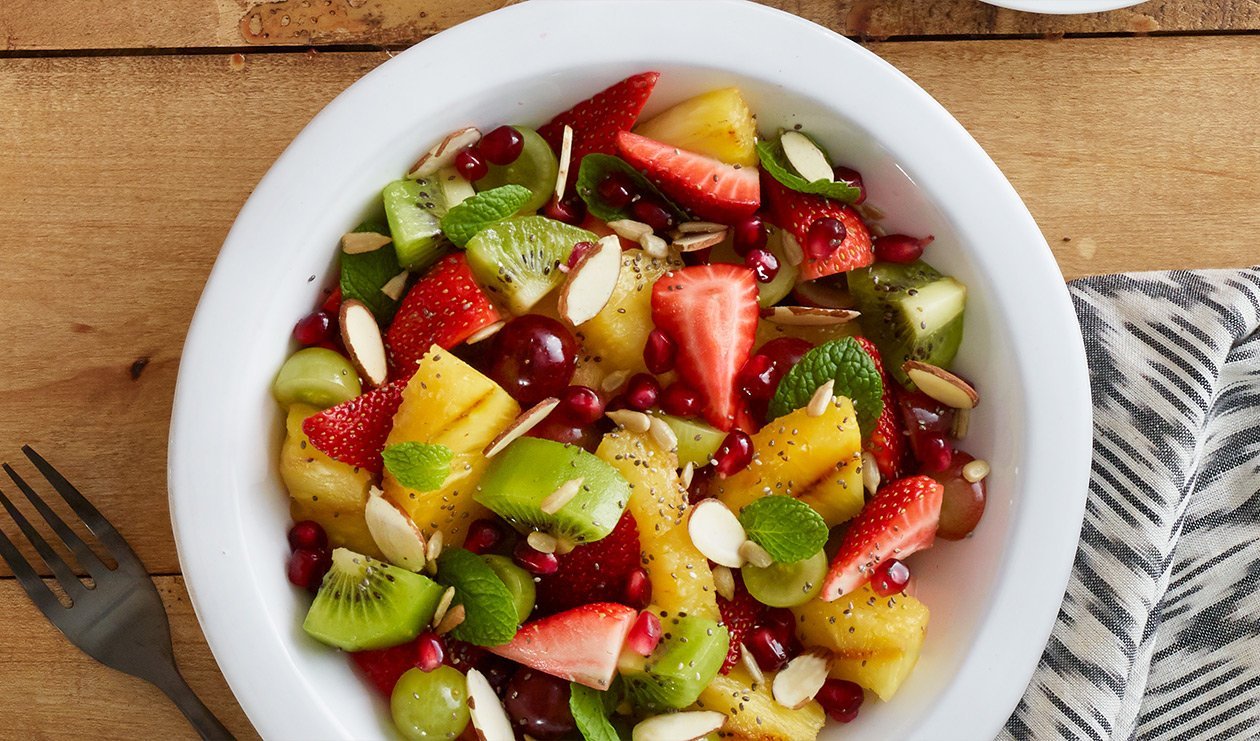 Ingredients
Prepare the Salad
Kiwi, medium dice

1.5 lbs

Pineapple, grilled, quartered rings

2 lbs

Grapes, mixed, halved

1.5 lbs

Strawberry, sliced in quarters

1.5 lbs
Preparation
Prepare the Salad

Whisk together Hellmann's® Balsamic Vinaigrette with the tangerine juice.
Combine the dressing with the fresh fruit. Garnish with seeds, nuts, and mint.