Wild Mushroom with Wild Rice and Braised Beef Soup
Wild mushrooms, fresh veggies and wild rice come together with tender braised beef for a thick, satisfying soup.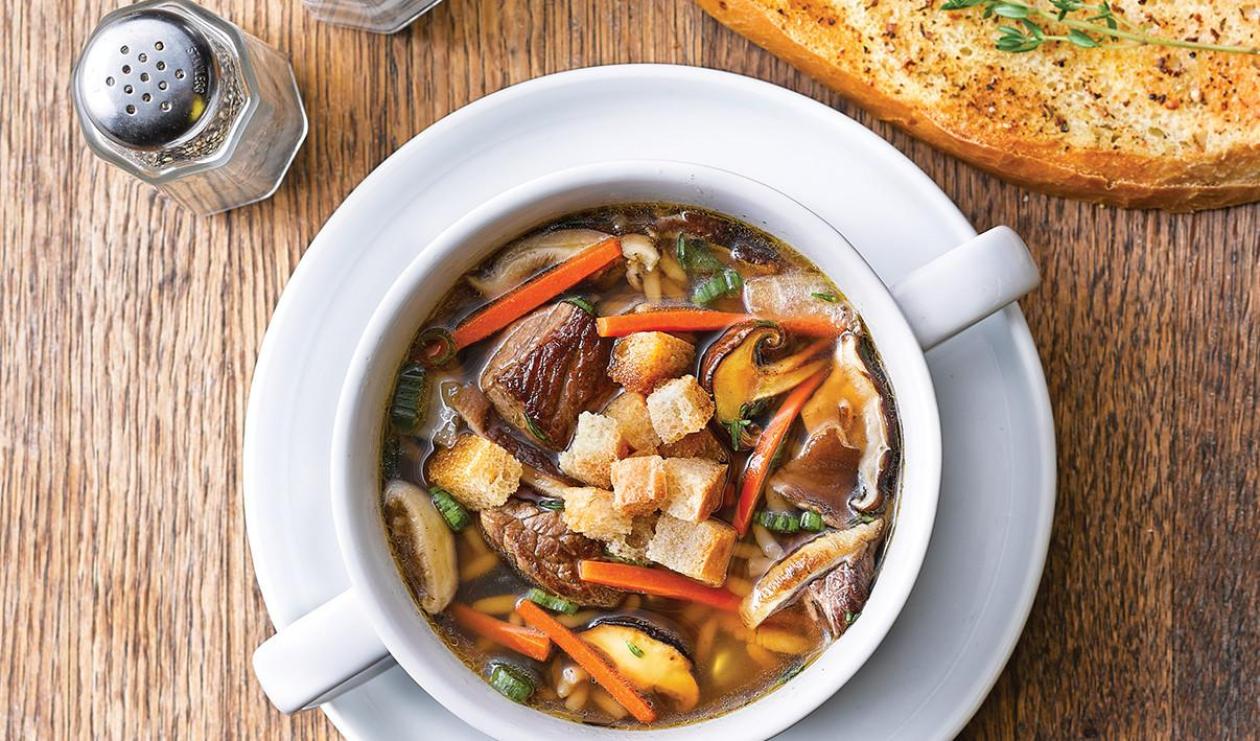 Ingredients
Prepare the Soup
Yellow Onions, small dice

2 each

Garlic Clove, chopped

3 each

Wild mushrooms, sliced

2 lbs

Braised beef, large dice or shredded

2 lbs

Wild rice, uncooked

1 cup

Thyme, fresh, chopped

2 each

Green Onions, bunch, sliced thin

1 each

Carrots, julienned

4 each
To Serve
Preparation
Prepare the Soup

Sweat onions and garlic in small amount of oil until translucent.
Add carrots and sauté 3 minutes.
Add wild mushrooms and sauté for 2-3 minutes.
Add prepared Knorr® Professional Liquid Concentrated Beef Flavor Base and bring to a simmer.
Add braised beef and wild rice – simmer 45 minutes or until rice is tender.
Add thyme and green onions (reserve some for garnish).

To Serve

Garnish with additional green onions and croutons.