Roasted Parsnip Soup with Chorizo Crumble
The sweetness and earthiness of parsnips are perfect for fall and the LeGoût® Cream Soup Base creates a consistent, creamy soup every time.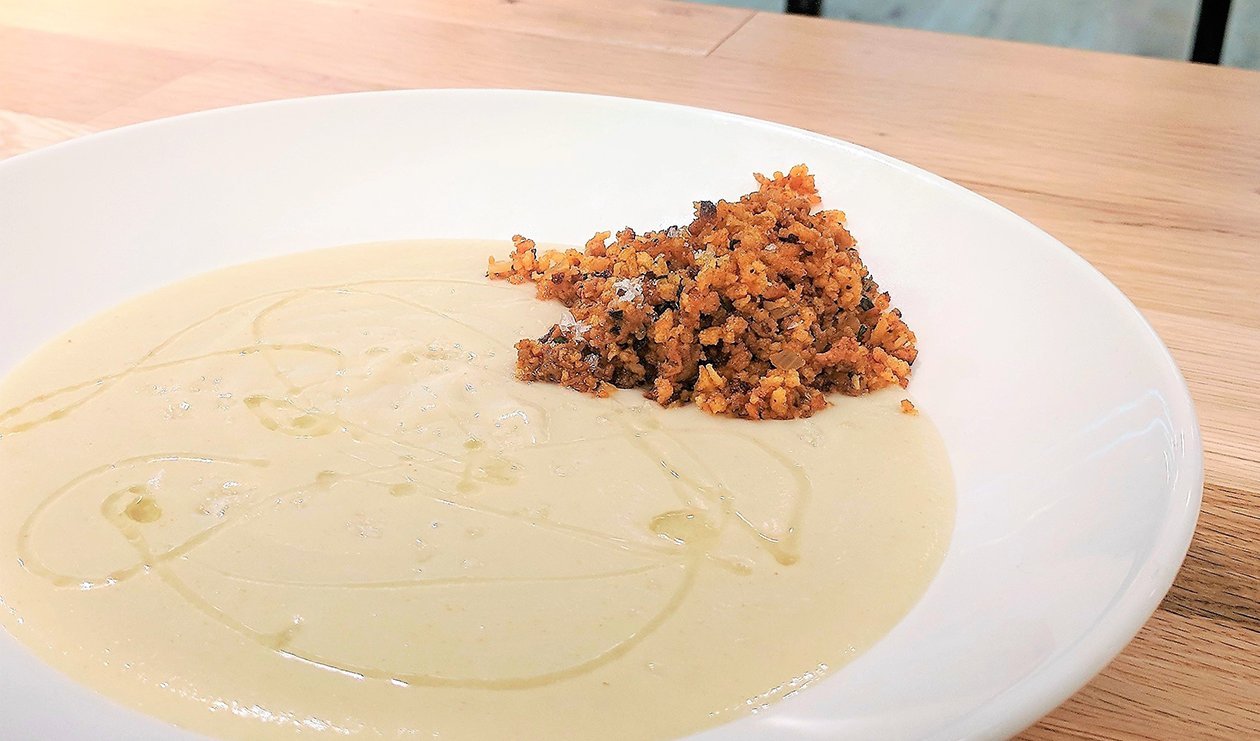 Ingredients
Prepare the Soup
Parsnips, peeled and (rough) chopped

2 lbs

Salt and Pepper, to taste

Fresh thyme, chopped

3 Tbsp
Prepare the Chorizo Crumble
Fresh chorizo bulk

0.5 lb

Panko bread crumbs, glutenfree

1 cup

Fresh thyme, chopped

1 tsp

Chives, chopped

0.5 bunch

Shallot, finely chopped

1 each
Preparation
Prepare the Soup

Preheat oven to 350 degrees. Toss parsnips with oil, salt and pepper. Roast parsnips untilsoft, about 25 minutes.
Sauté the remaining vegetables and thyme in oil until translucent. You do not want them to brown.
Add LeGoût® Cream Soup Base, parsnips, and Knorr® Ultimate Chicken Base and cook for 10 minutes. Remove from heat and puree. Season to taste.

Prepare the Chorizo Crumble

Sauté the chorizo in a non stick pan and crumble with a spoon. Remove chorizo with a slotted spoon and retain the fat in the pan.
Over the heat in the same pan toss the panko and toast until golden brown.
Toss with chorizo and add fresh thyme, chives and shallots, and Dijon mustard. Season to taste and reserve at room temperature.

Finish the Dish

Portion the soup into bowls and top with chorizo crumble.