Asian New Year Meatball and Baby Bok Choy Soup
Japanese Udon noodles soak up notes of ginger and garlic in this Asian-inspired soup.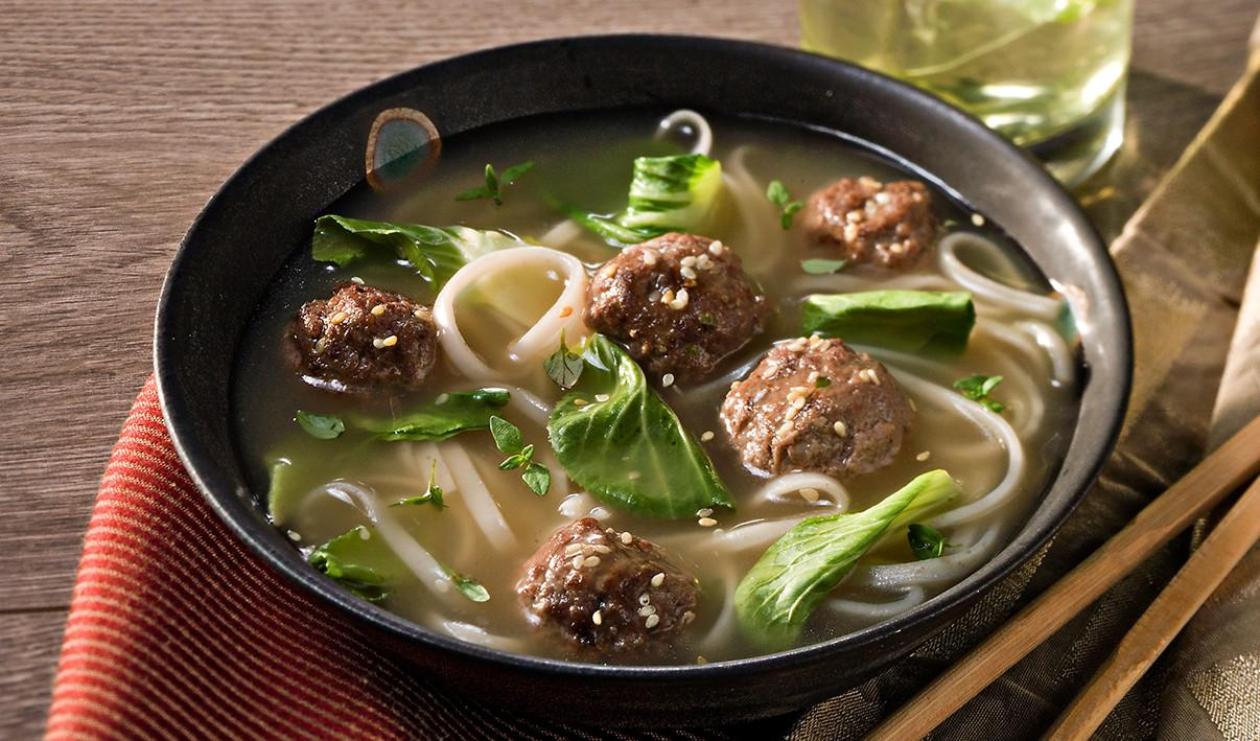 Ingredients
Prepare the Meatballs
Garlic clove, minced

2 each

Vinegar, rice wine

3 Tbsp

Scallions, chopped

1 bunch
Prepare the Soup
Meatballs, prepared

75 each

Ginger root, freshly grated

1 Tbsp

Udon noodles, cooked

1 lb

Baby bok choy (blanched)

1 lb
Preparation
Prepare the Meatballs

Mix all ingredients in a large bowl until well incorporated.
Using a #40 scoop, make meatballs (should form 75 - 1" round balls). Refrigerate.

Prepare the Soup

Sauté onion in peanut oil until soft, add garlic and ginger.
Add Knorr® Professional Liquid Concentrated Chicken Flavor Base and bring to a boil, then reduce to a simmer.
Add meatballs and cook until done, about 8 minutes (skim surface during cooking).
Make a slurry with cornstarch and add to the soup.
Add noodles and baby bok choy, and cook about 2 minutes.
Top with sesame oil and serve.