Caribbean Chicken Soup
This flavorful soup can be Cuban, Colombian, Peruvian, Mexican or any other ethnic sector. Every culture has a different approach of ingredients and flavor profile.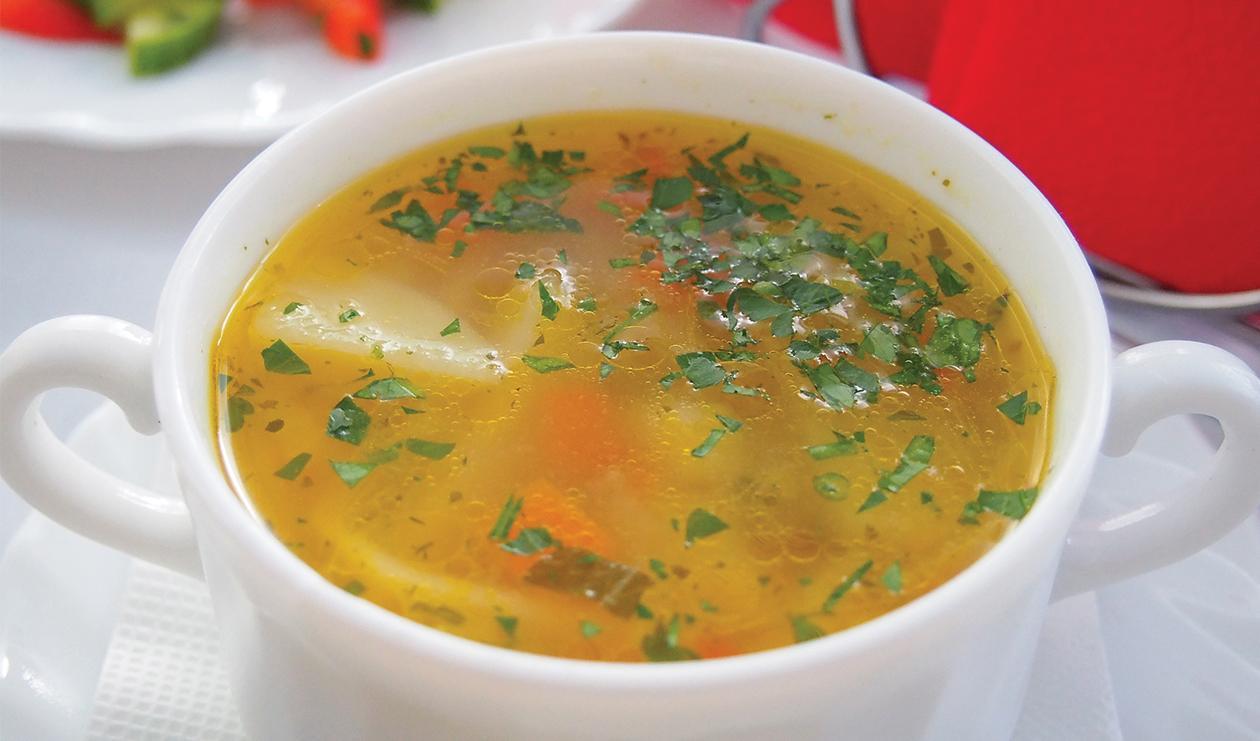 Ingredients
Step 1:
Chicken, whole (4/5 lbs.)

1 each

Carrot, jumbo, diced

8 oz

Potato, Russet, diced

2 lbs.

Tomatoes, cut in half

8 oz

Onion, yellow, jumbo, diced

12 oz
Step 2:
Step 5:
Pasta, Capellini, dry

1 lbs.
Preparation
Step 1:

Start by adding the whole chicken to a large stock pot, then followed by the carrots, pumpkin, carrots, potatoes, tomato and onion.

Step 2:

Add 2.5 gallons of filtered water to this preparation followed by all the seasonings such as Knorr® Select Chicken Select Base, salt, cumin and egg color.

Step 3:

Bring the soup up to a boil and let it simmer for approx. 1.5 hrs.

Step 4:

Skim off any impurities on top of soup using a ladle.

Step 5:

Add pasta and let simmer for another 10 minutes

Step 6:

Remove whole chicken, pull all meat from bones and place meat back into the soup (dispose bones).

Step 7:

Hold soup on steam line above 140F, ready to serve 16 oz. portions.