Caribbean Chicken Soup
This flavorful soup can be Cuban, Colombian, Peruvian, Mexican or any other ethnic sector. Every culture has a different approach of ingredients and flavor profile.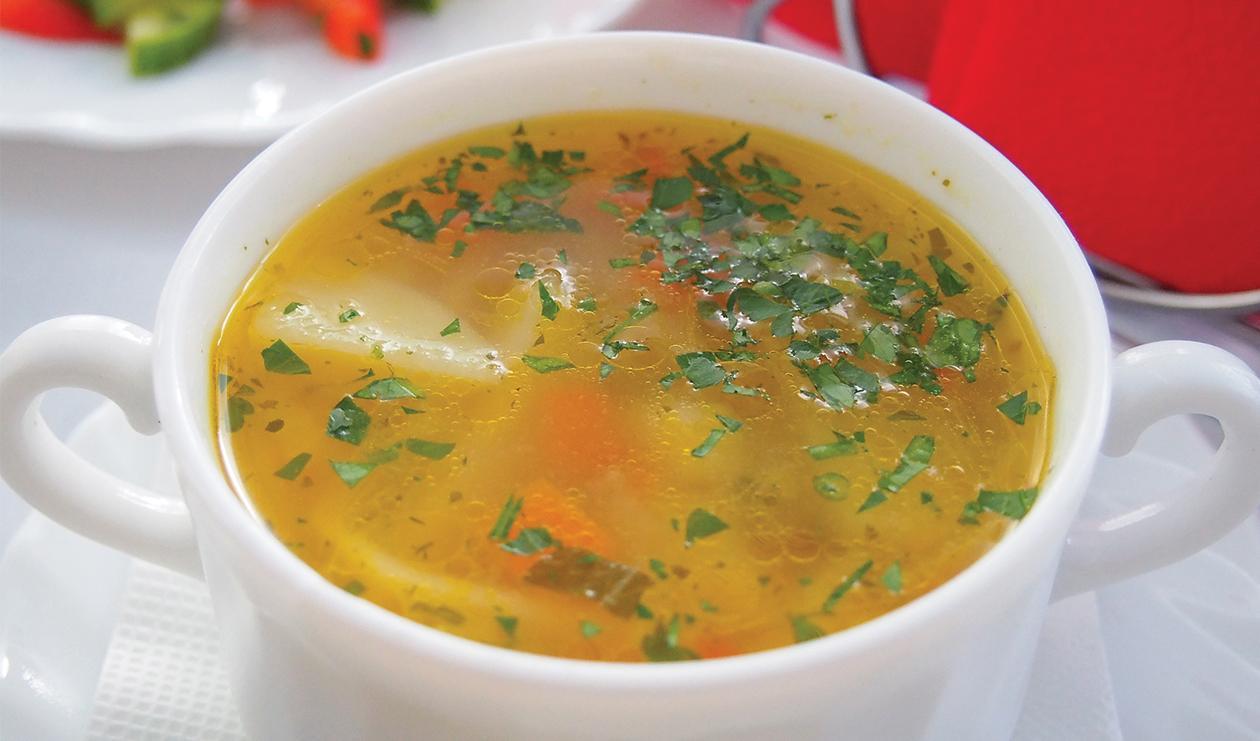 Ingredients
Prepare the Soup
Chicken, whole (4/5 lbs.)

1 each

Potato, Russet, diced

2 lbs

Onion, yellow, jumbo, diced

12 oz

Carrot, jumbo, diced

1 lb

Tomatoes, cut in half

1 lb

Salt and Pepper, to taste

Pasta, Capellini, dry

1 lb
Finish the Soup
Parsley, chopped for garnish
Preparation
Prepare the Soup

Combine the whole chicken in a large stock pot with the pumpkin, carrot,potato, tomato and onion.
Add the prepared Knorr® Select Chicken Select Base along with the cumin, salt and pepper.
Bring the soup up to a boil and let it simmer for approximately1.5 hours.
Skim off any impurities on top of soup using a ladle.
Add pasta and let simmer for another 10 minutes.

Finish the Soup

Remove whole chicken, pull all meat from bones and place meat back into the soup (dispose bones).
Hold soup on steam line above 140F, ready to serve 16 oz. portions.
Garnish with chopped parsley.