Tom and Jerry
A warm and spiced eggnogg style cocktail.
Gluten-free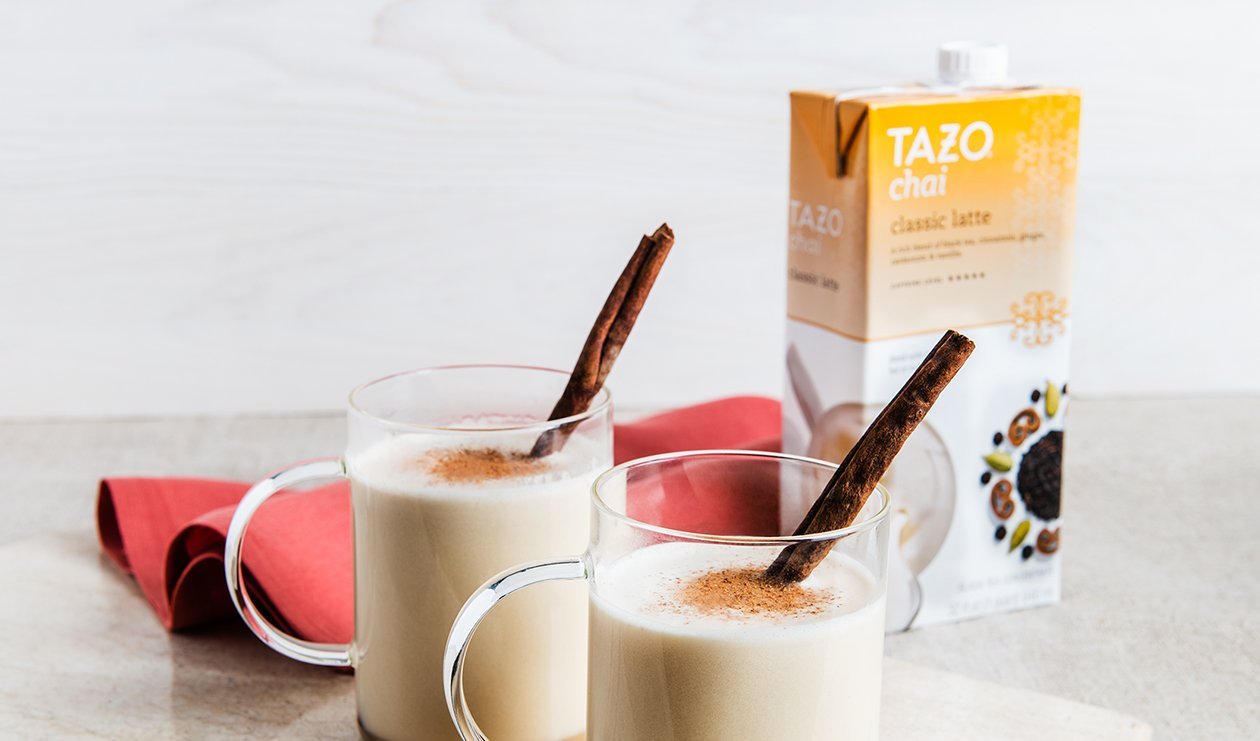 Ingredients per serving
Prepare the Batter
Butter, room temperature

0.5 lb

Confectioners sugar

1.5 lbs

Lemon juice, fresh

2.0 each
Prepare the Cocktail
Batter, prepared

4.0 Tbsp
Preparation
Prepare the Batter

Beat egg whites and salt until foamy in a large glass or metal mixing bowl until stiff peaks form. Lift your beater or whisk straight up: the egg whites should form a sharp peak that holds its shape.
Beat the egg yolks to soft peaks in a separate bowl. Beat the butter and confectioners' sugar in a large bowl until light and fluffy. Add the egg yolks, Tazo Tea Concentrate Classic Chai Latte and fresh juiced lemons to the butter mixture; mix. Stir in the egg whites; beat until well blended. Batter can be frozen or kept in refrigerator for several weeks.

Prepare the Cocktail

Place 3 tbsp of prepared batter into the bottom of a coffee mug.
Put in the alcohol and then pour the hot water over the mixture and stir.
Top with 1 tbsp of the batter.