Curried Roasted Root Vegetable Soup
This South Asian-inspired soup takes your favorite winter root vegetable mix and adds curry for a warming twist.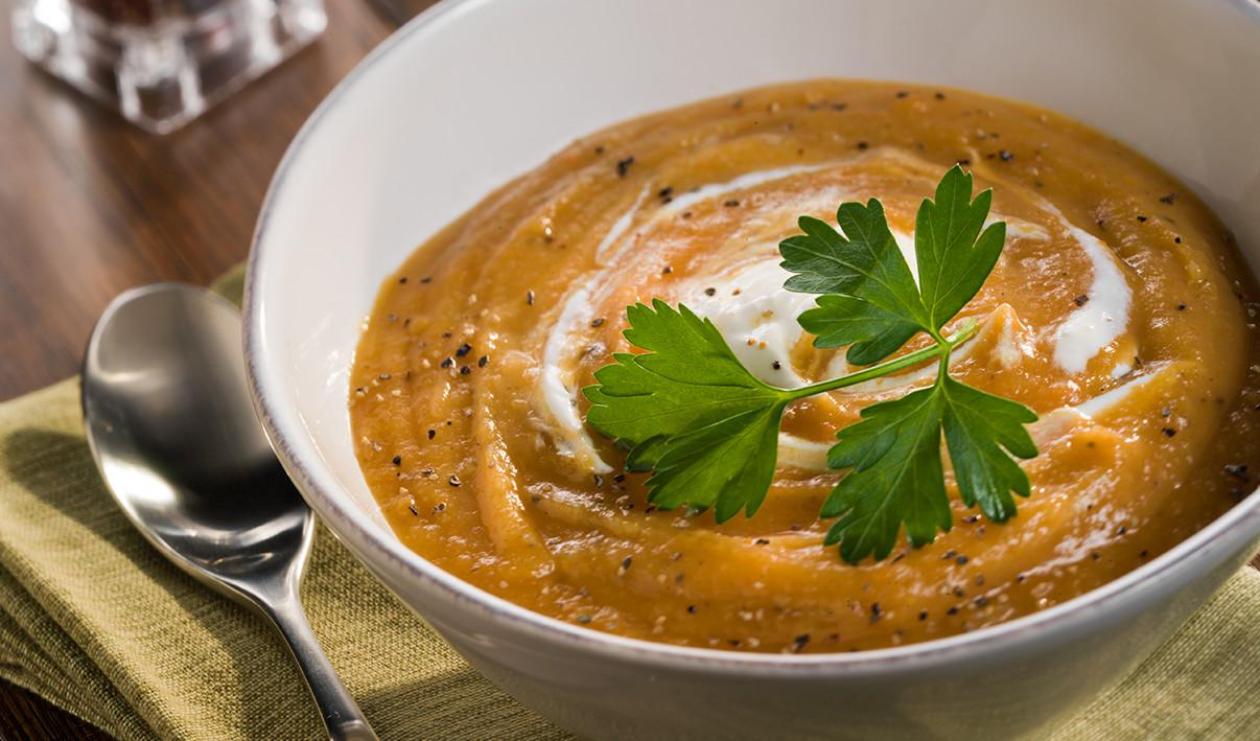 Ingredients
Prepare the Roasted Vegetables
Garlic cloves, peeled, whole

6 each

Parsnips, peeled and (rough) chopped

3 each

Turnip, diced, peeled and chopped

1 each

Carrots, peeled and (coarsely) chopped

1 lb

Squash, butternut or acorn, peeled and chopped

1 lb
Prepare the Soup
Onions, white, peeled and diced

2 each

Kosher salt and black pepper to taste

Italian Parsley, small bunch, chopped

1 each

Yukon Gold potatoes, diced

1 lb
Preparation
Prepare the Roasted Vegetables

Preheat oven to 400 degrees.
In a bowl, place carrots, turnips, parsnips, squash, and garlic, and toss with the oil until coated lightly.
Sprinkle the curry powder into the bowl and toss again to coat evenly.
Place the vegetables on a sheet pan or roasting pan and roast until light brown and tender. Remove and reserve the roasted vegetables.

Prepare the Soup

In a soup pot, add aolive oil, curry powder and onions. Stir thoroughly; cook 5 minutes.
Add the prepared roasted vegetables and potatoes. Add prepared Knorr® Liquid Concentrated Base Vegetable.
Bring to a boil. Reduce to a simmer; cook 20 minutes.
Place soup into a blender and puree until completely smooth or use a vertical hand blender and puree the soup in the pot.
Season with salt and pepper, garnish with parsley.