Sweet Heat Peach and Goat Cheese Salad
A perfect summer salad topped with juicy grilled peaches, herbed goat cheese, and walnuts spiced with brown sugar and cayenne.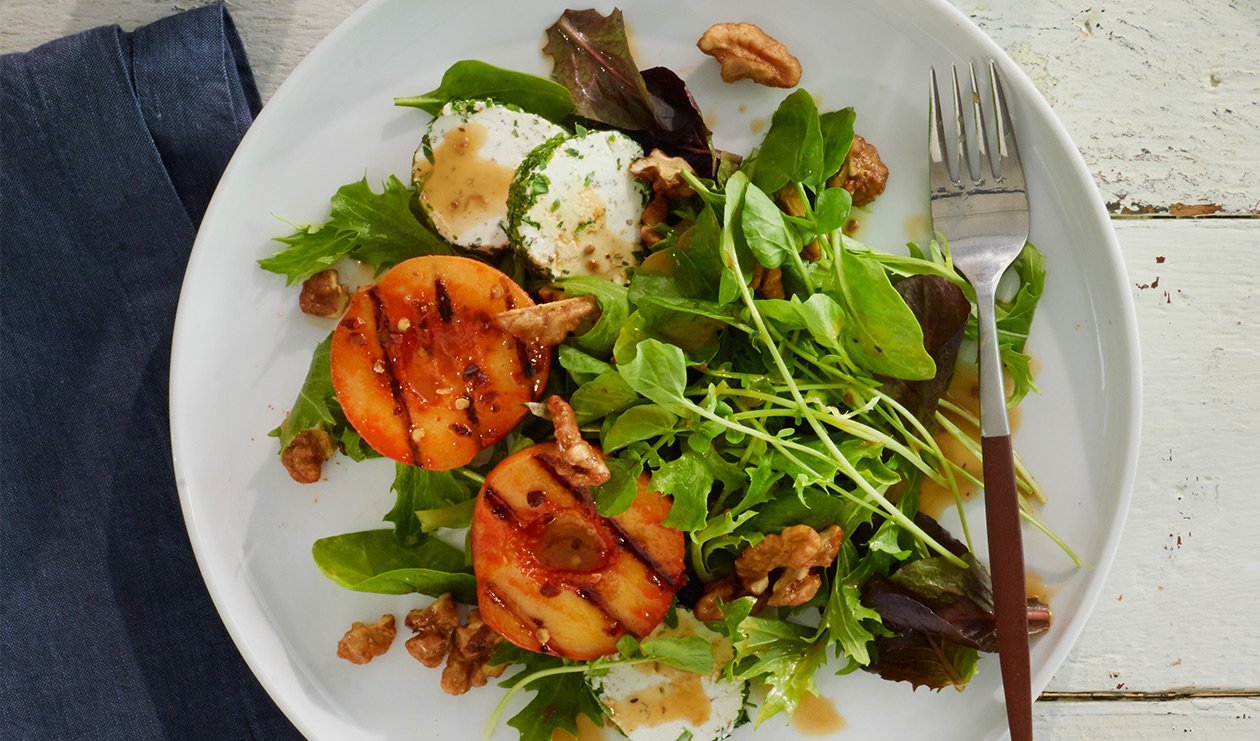 Ingredients
Prepare Sweet Heat Walnuts
Finish the Salad
Peaches, grilled, sliced

2 lbs

Sriracha (Thai hot sauce)

0.25 cup

Crushed red pepper flakes

2 tsp

Mixed salad greens

10 cups

Sweet Heat Walnuts, prepared

1 cup

Herbed goat cheese, 1-oz sliced medallions

10 oz
Preparation
Prepare Sweet Heat Walnuts

Melt butter in sauté pan, then add remaining ingredients. On medium heat, cook until sugar is dissolved and the walnuts are evenly coated. Cool on a parchment lined tray.
Yield: Approximately 1 cup.

Finish the Salad

Combine peaches, sriracha, and crushed red pepper and let marinate for 30 minutes, then cut in half and grill.
Combine Hellmann's® Balsamic Vinaigrette, mixed salad greens, watercress, and toss until well mixed. Top with remaining ingredients.