Roasted Sweet Onion with Rosemary and Garlic
For a new take on traditional comfort food, this soup combines sweet onions with savory garlic and rosemary.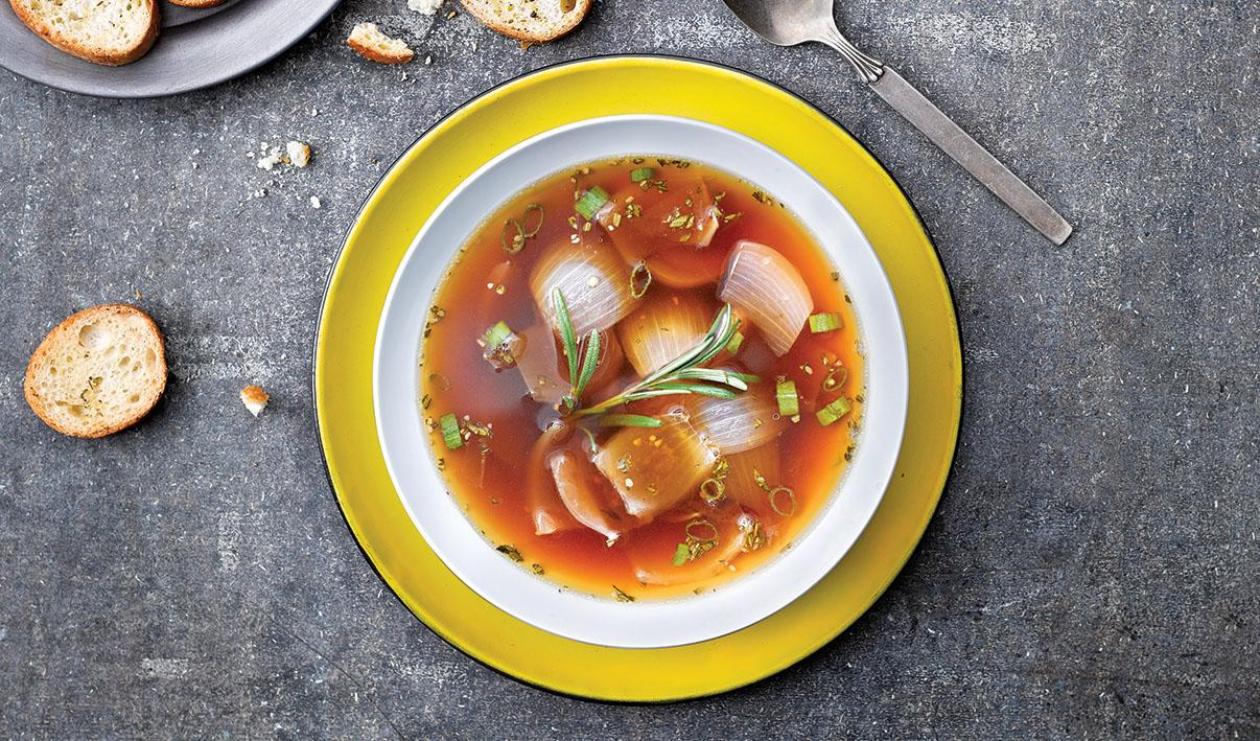 Ingredients
Step 1:
Green onions, sliced thin

0.25 c

Rosemary, fresh, finely chopped

1 T

Sweet onions, peeled and halved

3 lb
Preparation
Step 1:

Coat onions with oil and season with salt and pepper. Roast about 30 minutes. Cool onions and cut into large dice. Sweat garlic, then add onions and rosemary. Add prepared Knorr® Professional Liquid Concentrated Beef Flavor Base and simmer 20 minutes; adjust seasoning. Garnish with green onions.