Roasted Brussels Sprouts Caesar Salad with Crunch Time Pancetta
Lightly dressed Brussels sprouts meet crisp pancetta with ciabatta bread crumbs in each bite of this satisfying, warm salad.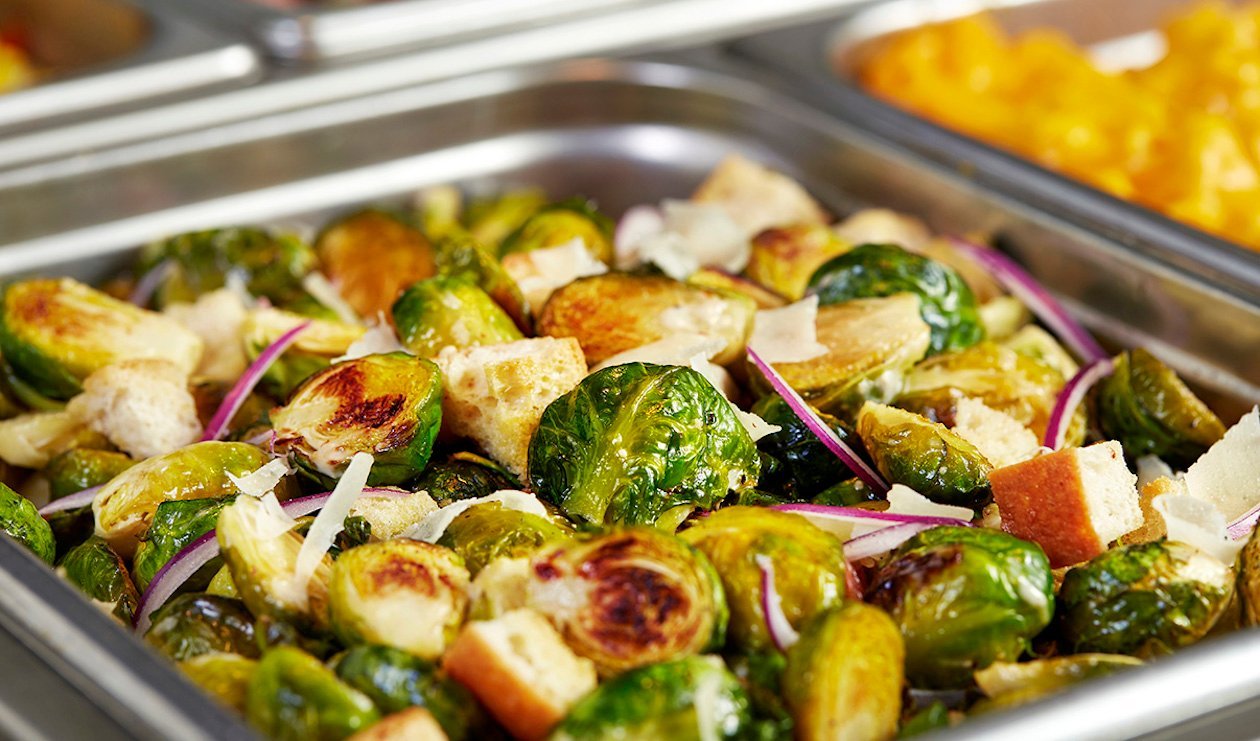 Ingredients
Step 1:
Ciabatta bread cubes

2.5 cup

Pancetta, thick-cut, diced

2 cup
Step 2:
Brussels sprouts, sliced and stems removed

4 lb

Sea salt and black pepper to taste
Step 3:
Red onion, finely sliced

1.5 cup

Hellmann's® Caesar Dressing

2 cup

Parmigiano-reggiano, freshly shaved

2 cup
Preparation
Step 1:

Spreadbread cubes onbaking sheet; set aside.Cookpancetta/baconinskillet over medium heatuntil crispy andfat is rendered.Remove the pancetta withslotted spoon and place it on a paper towel. Pourpancetta drippingsfromskillet overbread cubes; toss well. Season withgarlic powder and toss once more. Bakebread cubes for 10 to 12 minutes until golden brown.

Step 2:

Heat oil in sameover medium heat and cookBrussels sproutwith the salt and pepper,until soft and little golden in color, about 5 to 7 minutes.

Step 3:

Inlarge bowl, tossBrussels sprouts, pancetta, red onion, bread cubes, yogurt andHellmann's® Caesar Dressing, adjustseasoning. Servewarm sprinkled withparmigiano -reggiano cheese.