Grilled Pineapple Habanero Grain Salad
A sweet and spicy salad featuring hearty farro with roasted corn, pineapple, habanero and sweet bell peppers, then topped with creamy avocado and queso fresco.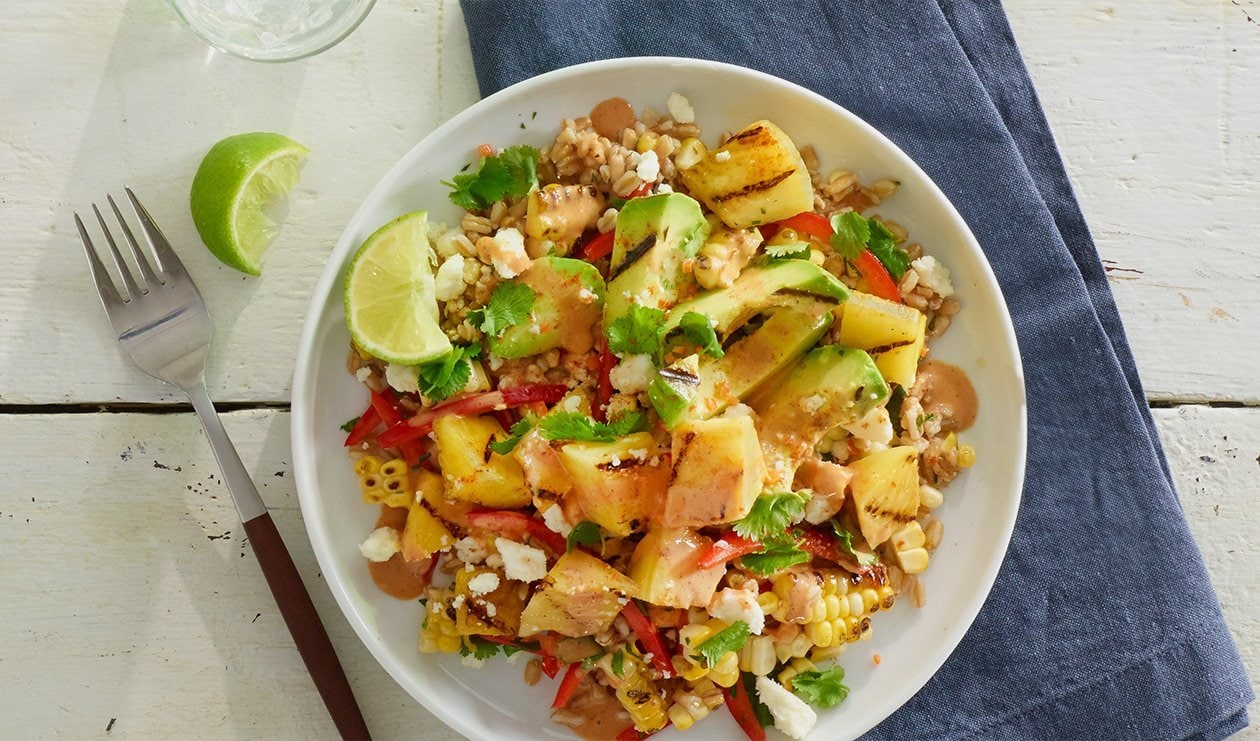 Ingredients per serving
Prepare the Salad
Habanero, minced

1.5 Tbsp

Red bell peppers, julienned

2.0 cups

Cilantro, chopped

1.0 cup

Avocado, sliced, grilled

5.0 each

Pineapple, grilled, large dice

1.5 lbs

Queso fresco, crumbled

2.0 cups

Lime wedge, grilled

10.0 each
Preparation
Prepare the Salad

Toss Hellmann's® Mango Pineapple Vinaigrette with farro, corn, peppers and cilantro. Drizzle with Hellmann's® Ancho Chipotle Sauce and top with remaining ingredients.
Garnish with a grilled lime wedge.