Caribbean Jerk and Shrimp Salad
A flavor-packed base of fresh spinach, purple cabbage, brown lentils and purple kale tossed with house-made Mango Jerk Dressing. Finished with jerk grilled shrimp, diced mango, avocado, fresh cilantro and bell pepper strips.
Salads
Gluten-free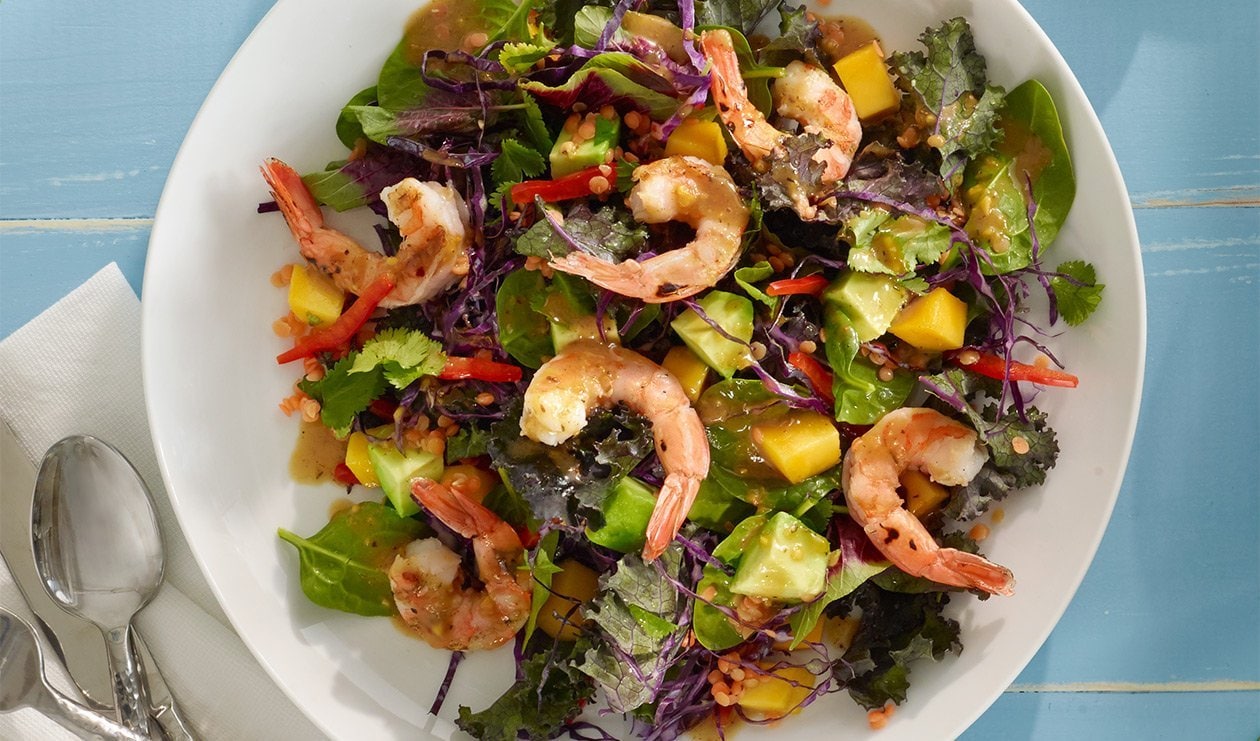 Ingredients per serving
Prepare Mango Jerk Dressing
Caribbean jerk seasoning, dry

1.0 Tbsp
Finish the Salad
Mango Jerk Dressing, as prepared

15.0 oz

Spinach, packed

10.0 cups

Lentils, cooked and cooled

2.0 cups

Purple cabbage, thinly sliced

3.0 cups

Baby purple kale

3.0 cups

Red bell peppers, julienned

1.0 cup

Shrimp, grilled, 26/30

2.0 lbs
Preparation
Prepare Mango Jerk Dressing

Combine all ingredients in a blender and puree until smooth.
Yield: 15 oz

Finish the Salad

Combine dressing with spinach, lentils, cabbage, and purple kale. Top with remaining ingredients.