Asian Green Bean Salad
Asian-style green beans with hot cherry peppers, bean sprouts, Thai basil, crispy fried shallots and Hellmann's Sesame Thai dressing.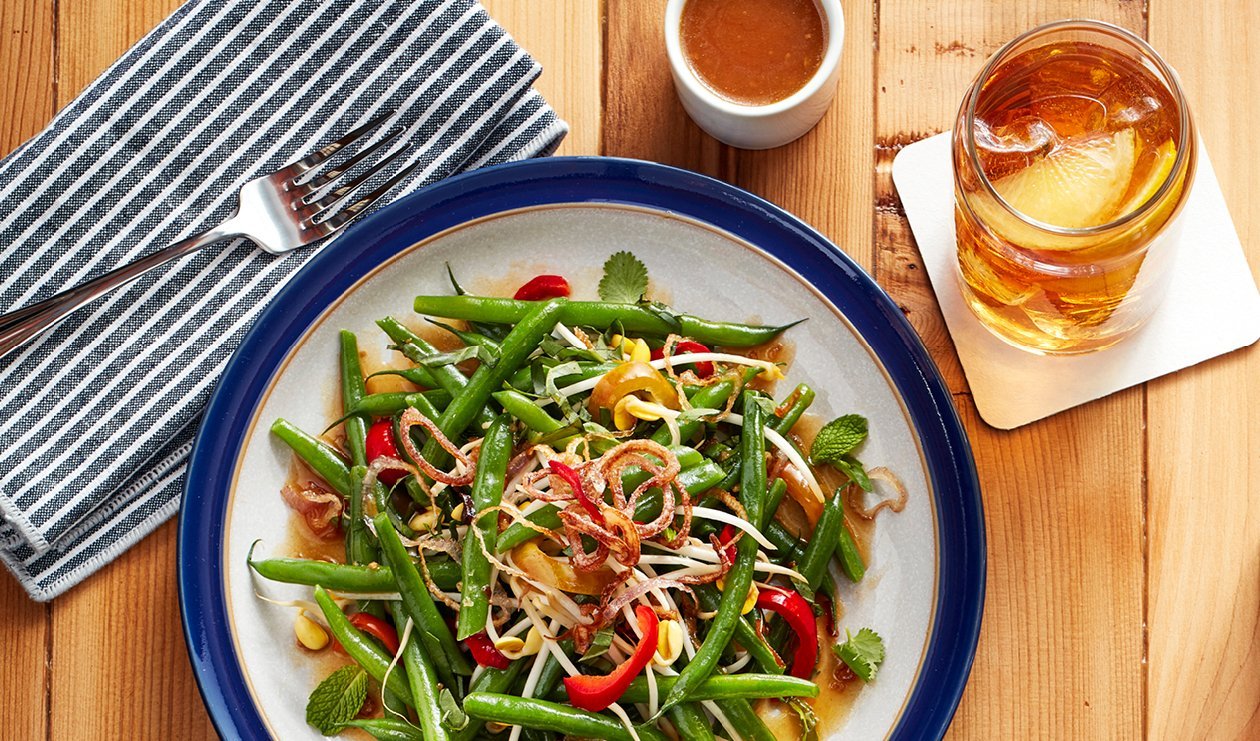 Ingredients
Prepare the Shallots
Vegetable oil for frying, as needed
Prepare the Salad
String beans, cleaned

3 lbs

Pickled hot cherry peppers, drained

2 cups

Fresh Thai Basil, chiffonade

0.5 cup
Preparation
Prepare the Shallots

Toss sliced shallots in cornstarch, shake to remove excess. Fry in hot oil, stirring to separate, until golden and crispy. Drain and season with salt.

Prepare the Salad

Blanch the string beans. Set aside.
Remove the seeds from the cherry peppers and slice into thin rings.
For each portion, combine ¾ cup string beans, ½ cup bean sprouts, 2 Tbsp. Thai Basil, 2 Tbsp. cherry pepper rings and toss with 2 oz. Hellmann's sesame Thai Dressing.
Serve on a plate and top with ¼ cup fried shallots.