Chicken Masachan
Tender confit of chicken in olive oil is seasoned with aromatic spices and served atop light and airy flatbreads, a dish inspired by Palestinian dish.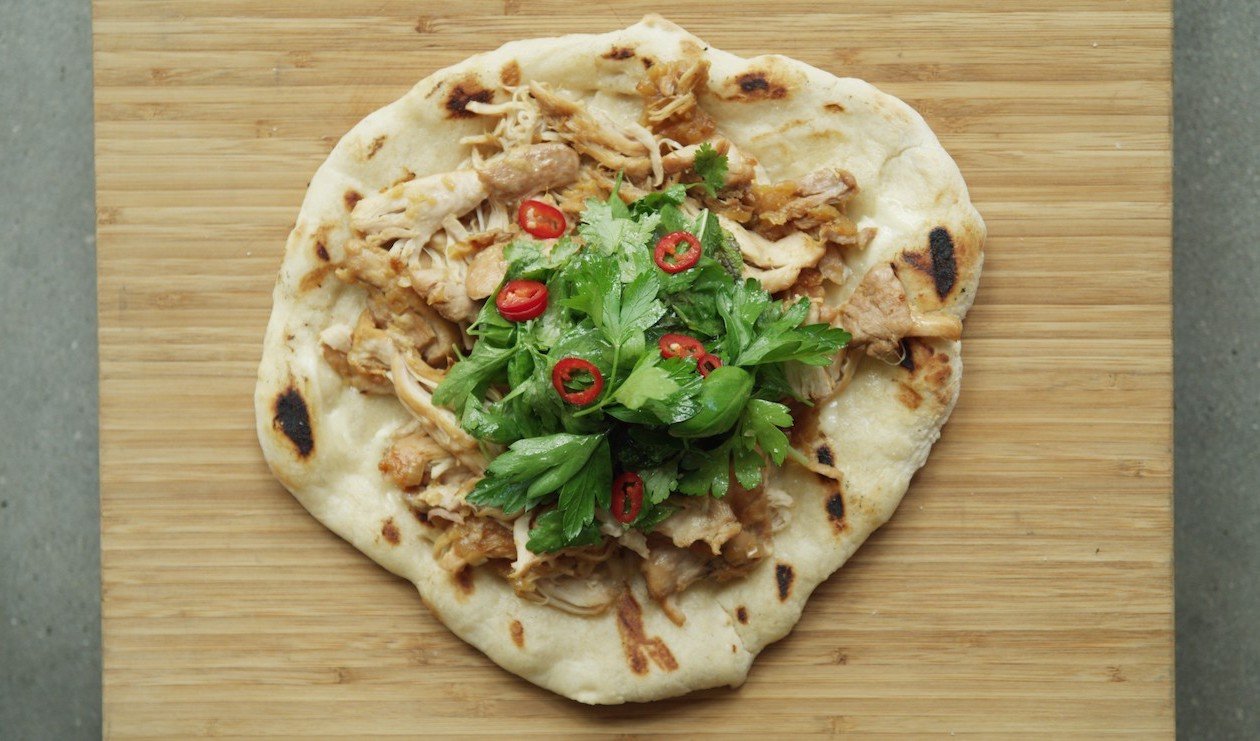 Ingredients
Prepare the Dish
Chicken thigh meat - boneless and skinless

3.5 lbs

Medium onions, cut in half and then cut into half moons

4 each

Extra Virgin Olive Oil

2 qts

Flat pita bread (lafa or other Iraqi flat bread), warm

2 each
Preparation
Prepare the Dish

Season chicken with Knorr Chicken Caldo.
Place the chicken in a pot over medium high heat (without oil) and brown on each side.
Remove the chicken and add the onion into the same pot. Continue to stir until onions are browned.
Return the chicken and any drippings to the pot.
Add oil and the spices, and heat until little bubbles form (about 200°F). Cover and cook on low heat for 1.5 hours. Remove cover and let sit.
Place the Chicken Masachan on the warmed flatbreads and serve.