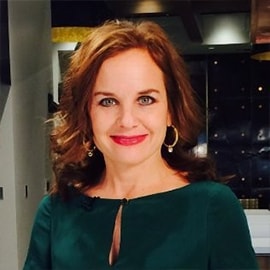 In fact, 50% of consumers say they're currently trying to consume fewer animal-based foods (meat, diary, and/or eggs) and more plant-based foods (fruits, grains, beans, and/or vegetables). A plant-based diet can fit within a multitude of eating patterns, placing greater emphasis on healthy foods, such as fruits, vegetables, whole grains, and legumes, while minimizing animal-based and refined products. 

Increasing the number of plant-based foods consumed has been linked with reduced risk of chronic diseases and lowered body weight. We also know there is a positive environmental impact — good for the body and good for the planet! If you're interested in serving more plant-forward dishes to your guests, try out these delicious recipes. 
 
1. Roasted Asparagus and Prosciutto Salad
Roasted asparagus, orange-candied beets, creamy burrata, prosciutto and oil-cured olives topped with crunchy Marcona almonds and focaccia croutons.
2. Sweet and Smoky Herloom Tomato and Watermelon Salad
A summer salad of colorful heirloom tomatoes, juicy watermelon, pickled red onion, shaved ricotta salata, fresh herbs, roasted pine nuts, and lemony sumac, tossed in Hellmann's® Smoked Peach Dressing.
3. Sweet Potato Noodles
Spiral the sweet potato for a bright orange noodle, served with clams and coconut sauce spiced with super food turmeric.
5. Roasted Sweet Potato and Black Soba Noodle Bowl
Black soba noodles, sweet and spicy roasted sweet potatoes, king trumpet mushrooms and pickled cucumber tossed with Coconut Almond Hatch Chile Dressing and topped with crunchy toasted pepitas.
6. Elote Salad
The traditional Latin street food is transformed into a salad with fresh corn off the cob, a light avocado sauce, crumbled cotija cheese, and playfully garnished with salted popcorn.
7. Fried Cauliflower Tacos
Tacos filled with crispy cauliflower florets and green mango and red cabbage slaw, drizzled with Spicy Hatch Chile Mayonnaise and topped with cilantro.
8. Citrus Coconut Mushroom Ceviche Tostada
Authentic Peruvian flavors and textures come alive in this dish of roasted wild mushrooms tossed in a sauce of bright citrus and creamy coconut milk. Topped on a crispy tostada with avocado mousse.
9. Black Bean Burger
A black bean patty with herbed Boursin cheese, onion, grilled radicchio and zesty pesto mayonnaise on a whole wheat bun.
10. Umami Miso Fried Cauliflower
This trendy side dish of cauliflower and Brussels sprouts is so simple to make, yet bursting with complex flavor.