Be a Holiday Meal Magnet

The statement, "You're only as good as your last impression" may seem to heap pressure on every little detail, but it's true that guest impressions matter more than ever in restaurants. Online rating sites and social media give guests the chance to react in real time, sharing their experience—for better or worse—with everyone in their network.

The good news is that guests are eager to share their good experiences, so restaurants have an opportunity to provide more share-worthy moments through special occasion dining.

Special occasions and celebrations account for over 1/5 of dining occasions.1 The holidays especially offer restaurants a chance to build loyalty by serving flavorful, memorable dishes.




According to the National Restaurant Association, the busiest holidays in foodservice are:
• Mother's Day
• Valentine's Day
• Father's Day
• New Year's Eve
• Easter

Running LTOs and special dishes during these times can entice future visits. In fact, 73% of restaurant guests say they're highly likely to return to a restaurant if they try a new menu item and like it.2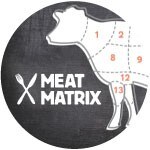 How to Make the Most of Holiday Traffic:

Educate servers about your holiday offerings. Allow them to taste a variety of items, especially the specials or the most profitable items, so they're able to make informed suggestions for guests.
Help guests indulge on special occasions with up-sell offers on beverages, appetizers and desserts.
Make it an experience by offering complimentary champagne on New Year's Eve, truffles at the end of the meal on Valentine's Day, or live music on St. Patrick's Day.
Consider extending your hours, building a day-after brunch menu or offering holiday specials over a couple of days.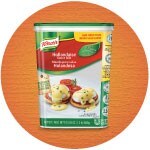 Delight Guests with Flavorful Protein Dishes
Guests want to be wowed by main dishes, especially during special occasions. More consumers are seeking to add protein to their diet and appreciate innovative dishes that make their high-protein diets convenient, flavorful and exciting.3 Try these resources to make the most of your protein offerings: